B&B team shows off with a monstrous MINI Cooper! Check it out!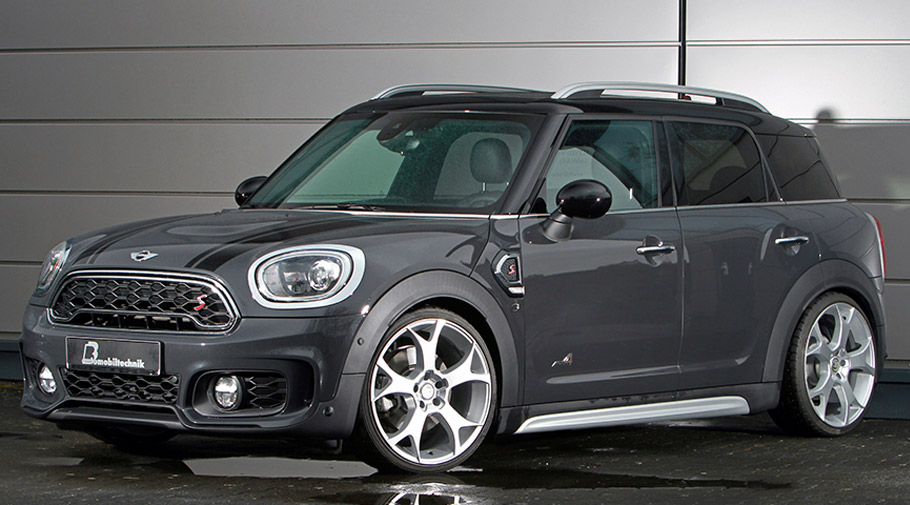 As it seems, B&B Performance team is somehow attracted to gearing ridiculous amounts of power in relatively small packages: we have seen he 300hp VW Lupo RS, the 385hp Audi S1 and the 400hp VW Polo VR6 Turbo. But there was still something missing. Indeed, we are talking about a MINI vehicle that has undergone a comprehensive tuning program and now can proudly stay next to its brothers as a small machine with tons of power.
The lucky MINI is a Cooper S Countryman that can be specified with three levels of engine upgrade. The first level, or also known as Stage 3, offers a total of 275hp (205kW) and 385kW of torque. A neat gap, given that the original setup was capable of producing "only" 192horsepower and 280Nm. This machine also reaches 100km/h (62mph) in mere 6.2 seconds and has a top speed of 240km/h (the stock model was dealing with 222km/h).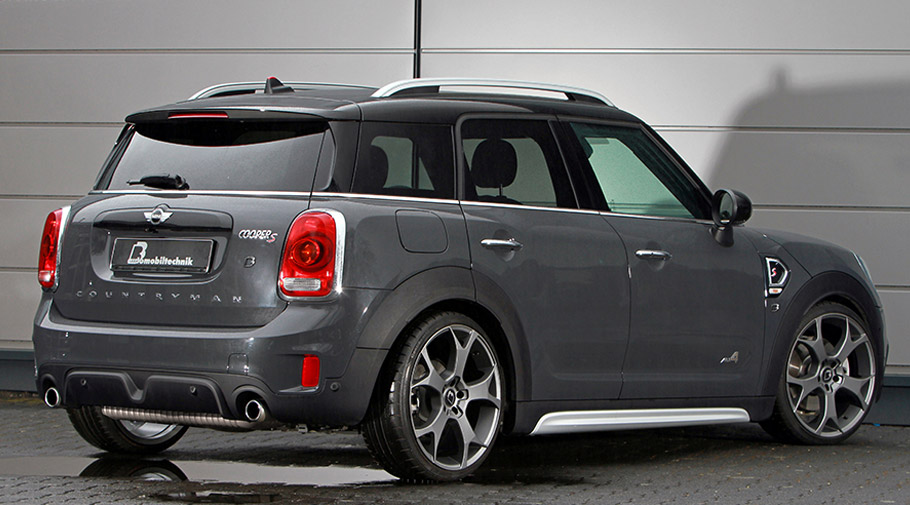 What is special about this one is that B&B team has included an exclusive high-performance air-to-air intercooler, a large diametral exhaust downpipe and some comprehensive ECU remap tweaks. Sweet, isn't it?
The next stage, so called Stage 2 delivers a total of 245hp and 350Nm of torque and deals with the same exclusive upgrades: air-to-air intercooler, large diametral exhaust, ECU remapping and more.
SEE ALSO: Fostla.de and the Vinyl Beast: Appealing and Powerful
And the last and most advanced pack one can get is the Stage 1 upgrade. This is the so-called flagship model of the tuning project and offers super-comprehensive ECU software remap of the fuel and ignition curves, adds a turbo boost pressure of about 0.2 bards and offers these same power output as the Stage 2, but the difference is in the revising the air intake system, along with the air ducting in order to increase the ram airflow.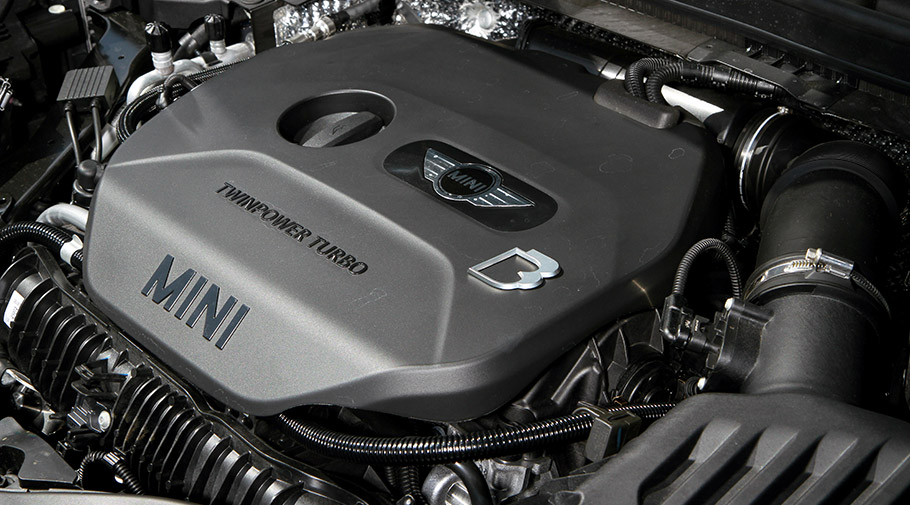 Furthermore, all Stage levelscan be specified with B&B's own high flow oil cooler system, also optional exclusive sporty spring kit, coil-over suspension pack and B&B high-performance braking system. And let's not forget the wheels: these are neat B&B 8,5x20-inch B10 light alloys with 225/30ZR20 tires. Sweet, aren't they?
Long story short, these improvements altogether show how a sweet and beautiful MINI can become a rather menacing beast. But tell me, what do you think? Write down in the comment section below!
Source: B&B Automobiltechnik