Bentley Names its Upcoming SUV "Bentayga"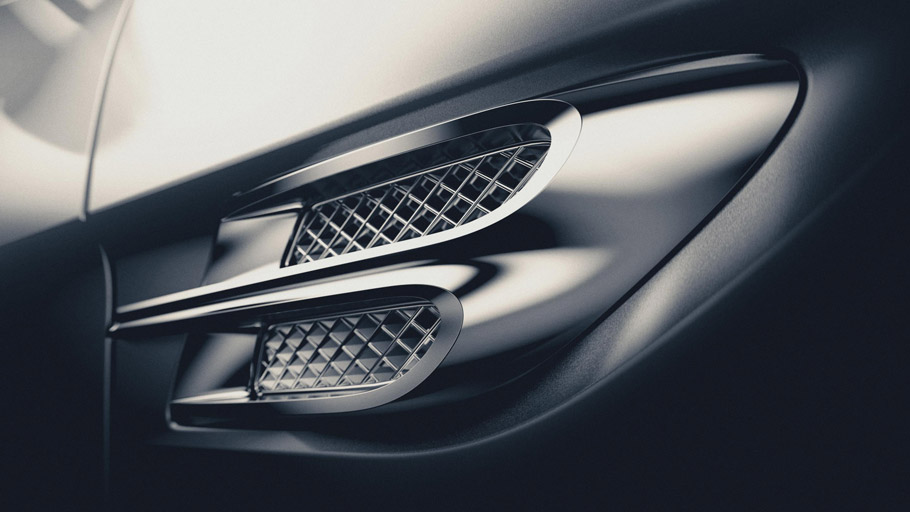 The first news for today has nothing to do with the North American Auto Show, but rather with an upcoming debut of highly anticipated SUV. Bentley has finally revealed the name of their upcoming crossover next to a picture which shows its wing vent. Dubbed as Bentayga, this new SUV is going to take luxury to new places and combine it with pinnacle performance. Its design is inspired by the natural world and this is highly visible in the last video teaser we have seen.
In it we have also seen Bentley's familiar grille that is flanked by circular headlights and inspired by the Continental model. The crossover will also boast front fender vents and muscular rear fenders, roof rails and a unique tailgate as well as hand-stitched leather upholstery.
The natural world also inspired the company for SUV's name, signifying the dramatic beauty of the Taiga in the north - world's largest transcontinental snowforest. To the south, the rugged peak of the Roque Bentayga in the subtropical Canary Islands draws attention from all directions and a challenging climb rewards with beautiful panoramic views of an abundant landscape.
It is not confirmed yet, but Bentayga is rumored to be powered by either of 4.0-liter V8 as well as the 6.0 litre twin-turbocharged W12 units. A plug-in hybrid variant is planned for 2017. The twin-turbocharged engine is coupled with an eight-speed transmission and develops 600 hp (441 kW) and 800 Nm (590 lb-ft) of torque.
Bentley Bentayga will be revealed later this year and is scheduled to go on sale in 2016.
Source: Bentley