BMW 1-Series M is faster than E92 M3 at Hockenheimring
BMW 1-Series M once again proved, that it is amazing small sports car. It managed to outrun the bigger and more powerful E92 M3 around Hockenheimring circuit in Germany. Sport Auto took a stock 1 Series M Coupe and let it race against a current-generation (E92) M3 with ZCP competition package and dual-clutch transmission.
1-Series M is powered by a twin-turbo 3.0 liter inline six-cylinder with 340PS (250 kW) and 500Nm (369 lb-ft) of torque. It is connected to a 6-speed manual transmission. The E92 M3 has mighty 4.0 liter naturally aspirated V8 with 420PS (309 kW) and 400Nm (295 lb-ft) of torque.
Despite the more power, E92 M3 achieved a best lap - 1:14.1 and the 1-Series M finished around the track in 1:14.2. The difference is insignificant, but the both Motorsport BMWs are a lot faster than Audi RS5 with 1:15.3 and TT-RS with 1:14.3.
Still, Cayman S made a lap around the track for 1:13.9 with automatic gearbox and 1:14.0 with manual transmission.
However, 1-Series M is not only a great sports car, but it reminds to the old BMW, which were made for pure driving pleasure.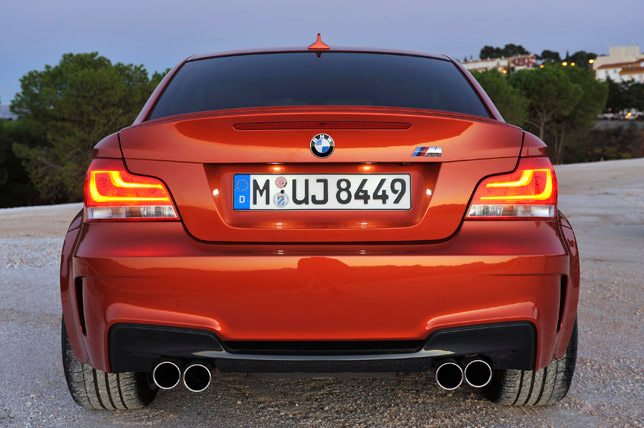 Source: BMW