G-Power BMW E92 M3 RS Aero Package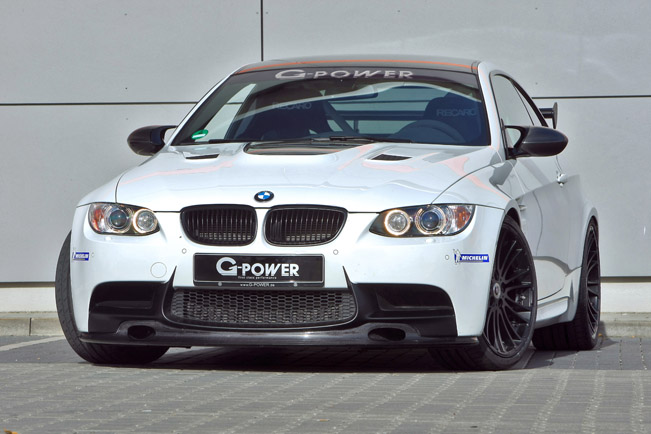 G-Power has presented their aerodynamics enhancement program for BMW E92 M3.
The "RS" project is completely made from carbon fiber, making the M3 lighter and therefore faster. At the same time the G-POWER "RS" Carbon parts increases the aerodynamic downforce and thus provides for even faster cornering speeds.
The Aero Package includes a new front spoiler, boot lid including tear-off edge, a new hood, custom rear wing or the stock M3 GTS rear wing. The weight reduction from the bonnet and the boot lid is 10,7 kg.
Besides the weight reduction and boosting the down-force, the engine received the SK III Sporty Drive supercharger kit and the engine displacement is now 4.6 liters. The result is 720HP (529 kW).
Source: G-Power