BMW Concept X5 Security Plus Offers Enhanced Protection For Occupants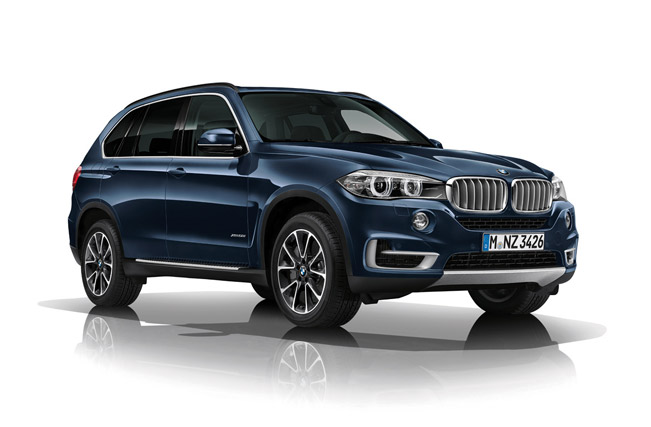 Along with many other concepts BMW will be presenting at the Frankfurt Motor Show the third generation of a Security version based - the BMW Concept X5 Security Plus. This vehicle is the only one in its class which fulfills the requirements of protection level VR6.
The car delivers all-round protection against violent assault, kidnapping and organized crime. BMW Concept X5 Security Plus combines effective occupant protection and generous comfort with the dynamic performance, agility and versatility.
The vehicle is built around an armored passenger cell which was constructed from steel moldings and panels. And in order to prevent a penetrating bullet or fragment the car includes sealed joints in the critical areas around doors or where panels adjoin body pillars.
Of course, there is also a security glass which was especially made for such protection. Inside of the glass there is a special treatment of polycarbonate coating. Furthermore, this BMW is equipped with the powerful 450 hp (330 kW) V8 petrol engine with BMW TwinPower Turbo technology and the intelligent BMW xDrive all-wheel-drive system.
Based on a regular BMW X5 production model, this concept features a modified chassis, electronic management systems and brake system, which have been adapted to the enhanced vehicle weight. Another advantage of the BMW Security model is the discreet integration of security features. This means that BMW Concept X5 Security Plus does not differ visually from a regular production model.
Of course, this Concept model also delivers the same comfort and convenience of the regular one. It features ergonomic design, spaciousness and choice of optional equipment. Here an Intelligent Emergency Call system is standard, but there are also extensive communication and information features and wide range of driver assistance systems optionally available. Other options for this model are the LED strobe lights in the radiator grille, roof beacons with a siren system and an auxiliary battery.
Source: BMW