BMW F82 M4 DTM Champion Edition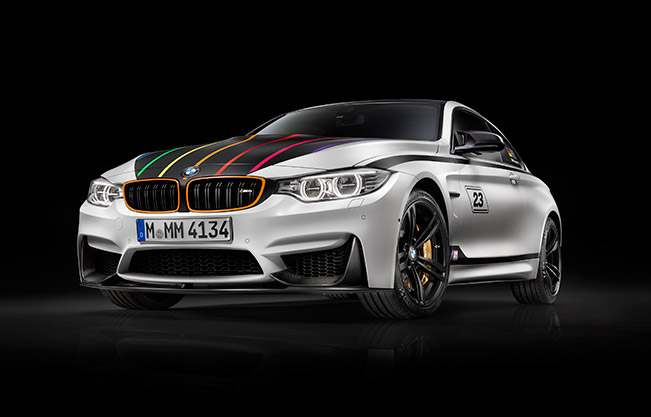 This year BMW M GmbH has decided to launch BMW F82 M4 DTM Chapmion Edition in order to celebrate the remarkable achievements of DTM driver Marco Wittmann (DE) towards BMW Motorsport. On top of this, BMW Motorsport is also giving Wittmann a chance to make his childhood dream come true and complete a Formula One test for the Scuderia Toro Rosso team. In relation to this, BMW Motorsport Director Jens Marquardt comments that; "Marco Wittmann has an extraordinary season behind him, in which he has given BMW Motorsport an awful lot of pleasure."
The Champion Edition is fitted with 19-inch light-alloy wheels, a black side skirt blade, a black front splitter, carbon front flaps, carbon mirror caps, a rear spoiler and a carbon diffuser insert from the M Performance Parts range. The car will come in Alpine White and will be made in a limited run of 23 units which has a sort of symbolic meaning for the number signifies Wittmann's race number. To top these characteristics off, the fantastic look of the car is polished by the matt-black bonnet and boot lid with the effective stripe design which creates an excellent visual enhancement to the standard CFRP roof. The black character line which runs along the car's flanks is just another contribution that shapes the overall excellence demonstrated by this particular model. It does indeed stand out!
Additionally, another exclusive specification that makes the BMW F82 M4 DTM Champion Edition stand out even more is the BMW M kidney grille which gets an orange ornate as well as an M logo rearwards of the front wheel arches and rear side windows that are marked with "WIT" and "DTM Champion 2014" lettering.
The price of the BMW F82 M4 DTM Chapmion Edition is yet to be announced.