BMW M6 RS800 Gran Coupe by PP-Performance is World's Fastest 6 Series [VIDEO]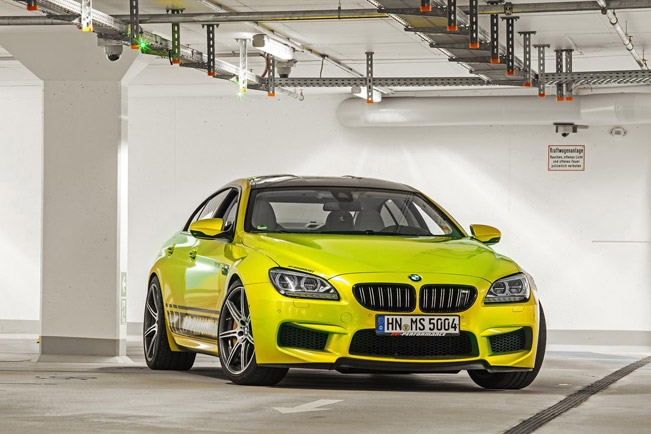 BMW M6 RS800 Gran Coupe by PP-Performance can show more than 240 horsepower than the production M6 power. The reason for this almost unbelievable optimization is the work of the tuners at PP Performance, who wave optimized the engine and it now delivers 800 hp (588 kW) instead of 560 hp (413 kW). The first number means that this is the world's fastest BMW 6 series.
The top speed stands at 328 kmph (203 mph) the new Newton metes measure 950 (production are 680 Nm). The customizing specialists have also added special downpipes, an Akrapovic titan exhaust system and BMC racing filters.
For the external appearance of the car took car professionals at Cam Shaft. They not only specialize in optimization of car hard and soft ware, but also highly professional process high tech foil in fields of car design. And now you get the reason why this RS800 shines brightly in exclusive Electric Lime.
Furthermore, it has to be mentioned that each PP-Performance power improvement solution has being developed and tested in Abu Dhabi. The reason is because of the dominating climate there and the daily highest temperatures above 50°C (122°F), the tuners are able to give the necessary stability guarantee. Enjoy the video below, it is worth it!
Video Source: YouTube
Source: PP-Performance