China Meets Buick Verano GS and Hatchback Later This Year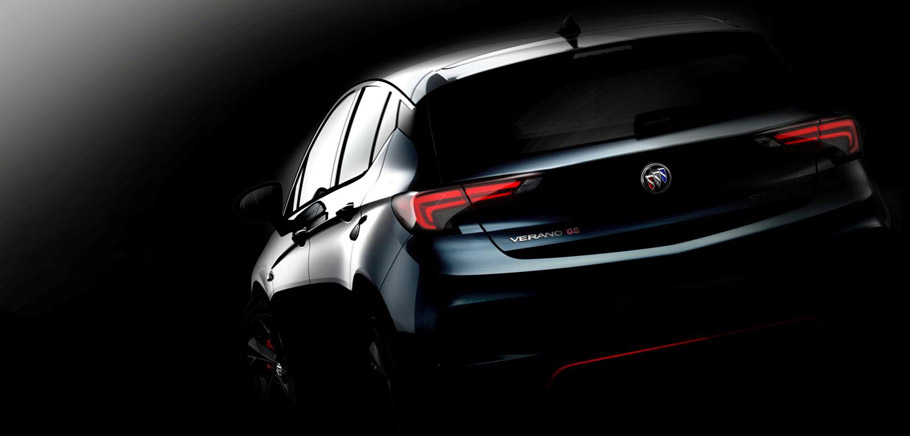 Next year, we are going to have a brand new Buick Verano GS and Buick Verano Hatchback. Both models will offer "European car"-like handling and great sportiness. The two cars will target modern-customers, who look for better and more athletic driving experience. Although there is only a teaser image of the GS variant's rear revealed so far, Buick has disclosed some interesting details. And here they are:
The forthcoming Veranos will have trendy and sporty styling, vigorous handling, exclusive and very comfortable interiors and a lot of advanced technologies included.
SEE ALSO: Buick Verano Finally Revealed in Shanghai
 Buick Verano Hatchback
The Hatchback gets company's characteristic low-slung and wide stance together with a double-sweep beltline and flowing bodylines. There is also a floating roofline and a front grille, which have been connected in shape and design with the wing-shaped headlights.
Buick Verano GS
Buick Verano GS is way sportier than the hatch and has additional styling elements that highlight these athletic qualities. It will be offered in a wide range of colors and will have optional interior and exterior packages. Precisely, the available equipment adds black waterfall grille, aerodynamic spoilers, bright red strips for the front and rear bumpers, bright red brake calipers and dark-painted five-spoke aluminum alloy wheels.
Things in Common
Despite the differences between the two versions of the Verano will incorporate GM's new Ecotec small engines. They will deliver powerful performance but at the same time exceptional fuel economy. The Hatchback will be driven by a 1.5L SIDI naturally aspirated engine. The unit will be connected to a six-speed intelligent manual transmission or six-speed DSS intelligent automatic transmission.
Verano GS has a 1.5T SIDI turbocharged engine mated with a seven-speed DCG intelligent transmission. The power output of the unit is rated at 170 hp (124 kW) at 5,600 rpm, but still manages to deliver combined fuel consumption of only 5.9 L/100 km.
The latest generation Buick Verano sports sedan was launched on June 27. Verano Hatchback and Verano GS are to be revealed later this year, and are specifically intended for China.
Source: Buick