Buick Verano Finally Revealed in Shanghai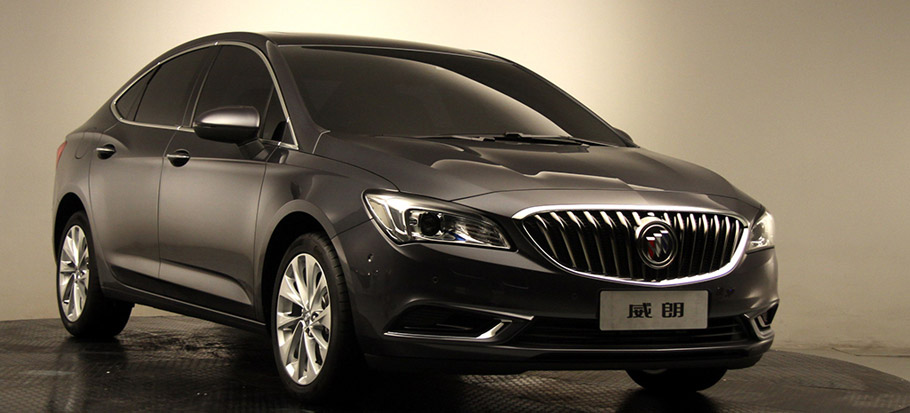 Buick Verano is an American car debuting in China. As strange as it sounds, the 2017 model year Verano has just been revealed during the Shanghai Auto Show, showing its sports sedan exterior that is said to be inspired by Riviera and Avenir concept cars. The model also delivers great fuel efficiency and sporting handling.
As you can see from the single image we received, the Verano has the typical for Buick waterfall grille. It is accompanied by Avenir's wing-shaped HID xenon headlights and LED daytime running lights. The same wing shape can be seen in the LED taillights, too.
The windshield gives the body of the car a longer look, because it is positioned between the fastback roof and streamlined C-pillar curves. The double-sweep is also there, being typical for all Buick sedans. The beautiful silhouette of the Verano is supported by 17-inch 10-spoke alloys mated to Continental MC5 225/45 R17 sports tires.
Under the hood of the Verano is the 1.5T SIDI turbocharged Ecotec engine, which is coupled with seven-speed DCG transmission with smooth gear shifting. The output of the unit is rated at 169 hp (124 kW) at 5,600 rpm, while the peak torque – at 250 Nm (185 lb-ft) at 1,700-4,400 rpm. Despite the impressive power, the car is still capable of returning 6.1L per 100 km combined fuel consumption.
This is the third Buick entry on the Chinese market that comes to satisfy customer's demands. The first two were Excelle GT, launched earlier this year, and the family car Excelle. With this step, it is expected that Buick will strengthen its positions in China.
Source: Buick