You Can Now Order 2017 Cadillac XT5 Luxury Crossover

2017 Cadillac XT5 is the first of its kind, since the brand did not produce any crossovers until now. However, the XT5 is setting a new beginning by entering the popular segment. It will be followed by other luxury crossovers carrying the "XT" designation as part of Cadillac's product-driven global growth plan.
The XT5 is bold, has the distinctive for the brand visual stance and features sophisticated driving dynamics. It will be offered initially in four trim levels. The range topping is called Premium and it holds the highest market price.
SEE ALSO: 2017 Cadillac XT5 Crossover Made its Debut
Furthermore, Cadillac XT5 offers seven exterior colors and seven distinct interior environments, wide variety of luxury amenities and high-technology systems, like the Rear Camera Mirror system fitted on Platinum models. The crossover will be offered with all-wheel as an option on the Luxury and Premium Luxury models, while it will be a standard feature on Platinum models.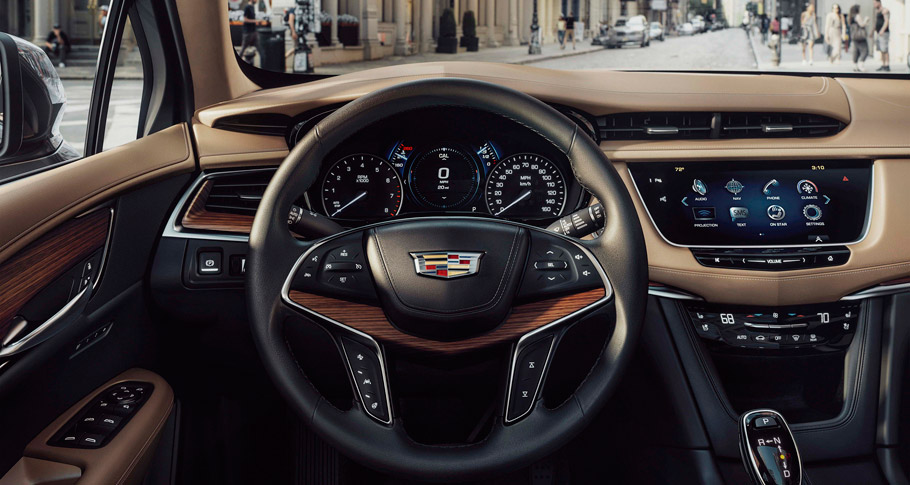 The advanced "twin clutch" all-wheel drive system comes as an option, too. It continuously and automatically delivers outstanding traction. Due to its unusual design, the AWD is capable of transferring up to 100 percent of available torque to either the front or rear axle. This capability has been created for "split-coefficient" surfaces, or in other words when there is more water, ice or snow on one side of the road surface than the other.  Furthermore, the AWD is driver-controlled meaning that he or she can disconnect the rear drive unit for better fuel efficiency and fewer emissions.
Under the hood of the 2017 Cadillac XT5 is the 3.6-liter V6 engine, which produces a peak output of 310-horsepower (228 kW) and 366 Nm (270 lb.-ft.) of torque. The unit is linked to a new 8-speed automatic transmission that is a standard for the XT5. It includes an Electronic Precision Shift, which is the first electronically controlled transmission shifter application in a Cadillac.
2017 Cadillac XT5 is arriving in U.S. dealerships in early April, but you can now order it online. The starting price of the XT5 is $38,995 USD, while the highest level XT5 Platinum is priced at $62,500 USD.
Source: Cadillac