2014 Cadillac CTS Reveals New Design Approaches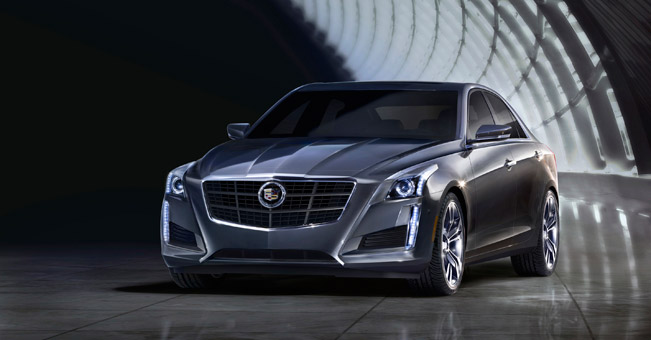 When one looks more deeply at the 2014 Cadillac CTS he or she reveals that some new design approaches have been applied on it. We are speaking here about the new form and function of the headlamps.
The new luxury sport sedan combines light-emitting diode and high intensity discharge lights in order to create a sleeker new "face" for this Cadillac model. In particular, the CTS sedan includes 16 indirect fire LED lights on each headlamp with eight LEDs beginning on the fender of the car and an additional eight LEDs continuing down the front bumper. The eight LED lights on the front bumper also double as a turn indicator.
As a matter of fact, all of these LEDs when combined together operate as a single day-time running lights. The main headlights or the projectors are composed of a single HID element that serves as both low and high beams. In addition, the Active Forward Lighting delivers more clear vision through corners by turning with steering direction.
2014 Cadillac CTS was recently introduced at this year's New York International Auto Show. The model delivers expanded performance, elevated luxury and sophisticated technology. This is the third-generation CTS. It combines engineering and design solutions from the architecture of the ATS sport sedan and will be the lightest car its class.
Source: Cadillac