Cadillac ELR Luxury Coupe to Debut at NAIAS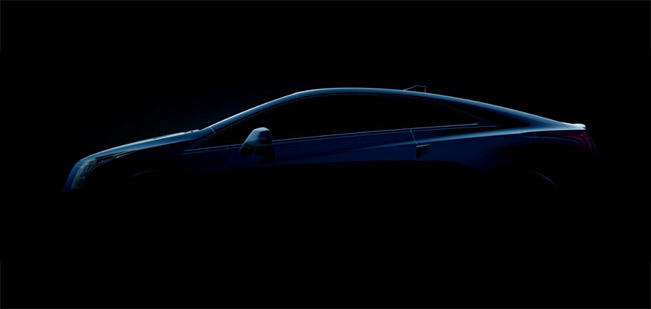 An exciting new vehicle which is going to make its world debut on 15th of January at the North American International Auto Show (NAIAS) is the 2014 Cadillac ELR extended-range electric luxury coupe.
Cadillac has just teased the general public with the image above, showing the flowing lines of their new luxury coupe. As a matter of fact, the car will be based on the Cadillac Converj Concept, which was a revolutionary luxury EV.
In addition, the new ELR will combine a dramatic design with industry-leading extended range electric vehicle technology in a unique luxury form.
However, definitely expect to see more here than we did in 2009 with the Converj. To recall some details, the latter generated 273 lb.-ft. (370 Nm) of instant torque, for a quick launch, and 163 hp (120 kW) of power.
Source: Cadillac