Can you get Lost With the InControl Touch Pro?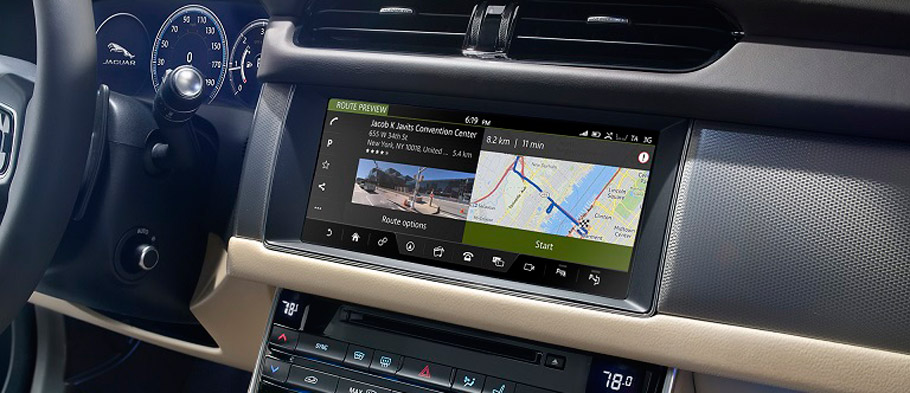 Last week, at New York Auto Show (NYIAS) the Jaguar XF was introduced. This is the first model to include the innovative InControl Touch Pro Information System. As you know, with years of developing, the HERE Auto platform, on which InControl Touch Pro is based, Jaguar XF comes with a system, that will gradually get along with the driver, to deliver real-time information at any moment.
Actually, the HERE System has the ambition to bring guidance like no other navigation system. HERE team confidently ensure us, that the InControl Touch will deal with all kind of navigation problems - from the biggest to the smallest with incredible precision. And we tend to believe them.
The system is created to bring you pleasurable driving, that comes with well-planned and well-delivered trip. The HERE system shows numerous route details, including available parking space, which makes the gadget quite handy.
The system comes with a 10.2-inch touch screen, that allows the Jaguar XF customers to get along with different routes, pit stops and other. InControl comes with personalization profiles, that drivers can customize and change, depending on the situation, which really makes the gadget really handy in a lot of situations. Or does it?
Source: Jaguar