2015 Chevrolet COPO Camaro Racer Revealed at SEMA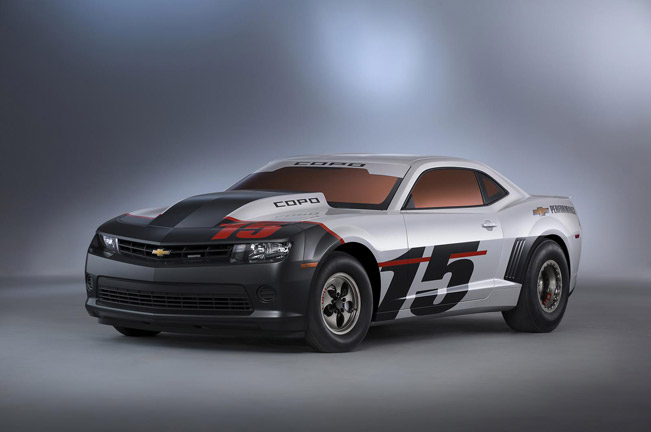 The famous COPO Camaro model has shown its 2015 form at this year's SEMA Show. In fact, this is the fourth edition of the limited-production race car, of which only 69 will be built. The vehicle will participate in the 2015 racing season where it will amaze the viewers with its Abalone White exterior with gray and orange accents as well as the new COPO graphics. What makes the mode even more attractive is that each of the 69 units has been built by hand.  The car will be powered by a 350 "LSX" V-8 engine with a 2.9L Whipple supercharger.
Furthermore, as a true racer, the COPO is fitted with NHRA-approved roll cage and other safety equipment features. Racing chassis and suspension components are a necessity as well as the unique solid rear axle system which has replaced Camaro's independent rear axle. 
COPO crate engines and parts have been specifically made by Chevrolet Performance for this production race car. Many of the specialty parts allow racers to construct their own race cars using the proven components of the genuine COPO Camaros.
In the engine range there are three six different powerplants, which are perfect for the 2015MY version of the racer: the naturally aspirated COPO 427 and COPO 396, the supercharged COPO 350 (2.9L SC), the naturally aspired COPO 350 and the supercharged COPO 327 (4.0L SC) and COPO 327 (2.9L SC).
Soruce: Chevrolet