2013 Chevrolet COPO Camaro With Additional Engine Choices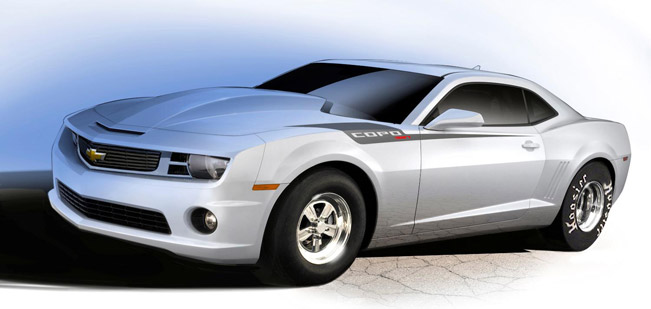 2013 Cehvrolet COPO Camaro factory drag-racing car will be produced in limited run and their customer will be identified starting Monday, March 11. Only sixty-nine units will be constructed in 2013.
Last year, for the 2012 COPO Camaros, when only 69 were built, more than 3000 people have shown interest. To remind you, COPO stands for Central Office Production Order and was originally used by dealers in the 1960s. Back then this created special orders, mostly for fleet vehicles.
In addition, some racing-minded dealers utilized this system in order to make higher-performance models such as the 1969 Camaro ZL1. And again, only sixty-nine examples of this Chevrolet were built, hence making the model valuable collector's car.
To be more precise, the the 2013 production run will be offered with two new engines and a new manual transmission: 350-cubic-inch engine rated at 325 horsepower (240 kW) and the 427-cubic-inch engine rated at 425 horsepower (313 kW).
As a standard on all COPO Camaros comes the high-feature fuel-injection system with engine management directed by an all-new Holley HP EFI electronic control. The latter includes self-tuning fuel table strategies and data logging, and is utilized in conjunction with a Holley Hi-Ram intake manifold.
In addition, there is a brand new manual transmission. Rear axle gearing is optimized for each vehicle, depending on the engine and transmission. Other new and revised production features for 2013 include: a "heritage" grille and standard-production (non-HID) headlamps; new exterior graphics choices with engine-size call-outs; revised interior package with custom carpet and new switch panel; dedicated racing wiring harness; revised front springs that enhance performance; transmission cooler integrated with radiator.
What is more, five exterior colors are being offered as a choice to customers. They are namely: Black, Summit White, Victory Red, Silver Ice Metallic and Ashen Gray Metallic. The starting price for the COPO Camaro is $86 000.
Source: Chevrolet