Chevrolet Camaro GT3 will race at Monza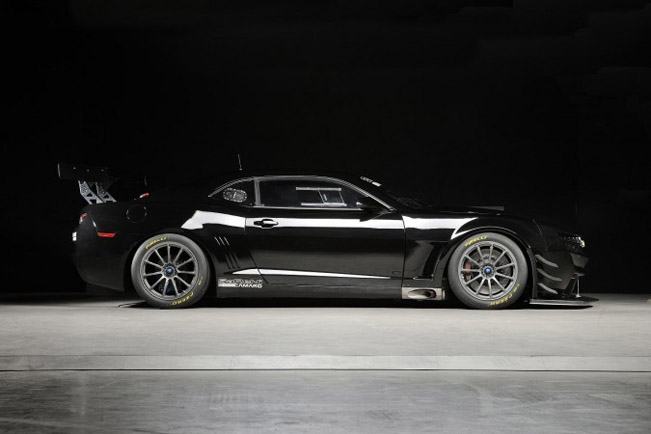 Chevrolet Camaro GT3 Race Car will take place at the opening round of the Blancpain Endurance Series in Monza. The Camaro GT3 is specially prepared by Reiter Engineering.
American Muscle and German Engineering, that was the philosophy of Bavarian Lamborghini specialist Reiter Engineering when it created its SaReNi division to develop a GT3-version of the Chevrolet Camaro.
The muscle race car has an enormous 7.9 liter V8 engine, full body kit, improved brakes, suspension and stripped interior. There are also racing wheels and tires for maximum traction.
The Camaro GT3 Race Car was tested by eter Kox, Tomas Enge, Albert von Thurn und Taxis and Stefan Rosina. General Motors works driver Oliver Gavin also had a go in the machine, to further advance its competitiveness.
"The Camaro is something of a rebel. It relies on the massive power of the V8 engine to be among the frontrunners. At the same time, it is one of the most cost-effective cars on the starting grid, which is why it represents the ideal solution for cost-conscious teams and drivers to get involved in the Blancpain GT Series.", commented Hans Reiter, Тeam's Principal.
Source: Chevrolet