1967 Chevrolet Camaro Hot Wheels Concept Debuts At Hot Rod Power Tour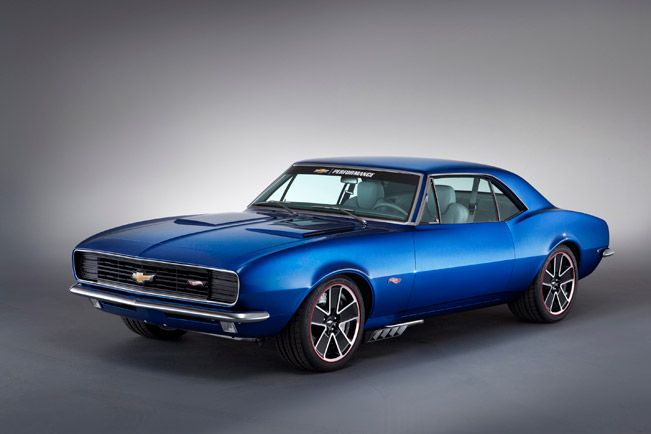 1967 Chevrolet Camaro Hot Wheels Concept will lead a caravan of Chevrolet high-performance production and concept vehicles at the beginning of the Hot Rod Power Tour, which is a weeklong road trip. Some of the other models which are going to be included in this event are the Camaro ZL1 Convertible, Camaro Hot Wheels Edition and the Corvette 427 Collector Edition Convertible.
The Power Tour starts on 1st of June in Arlington, Texas and will end in a week later. The Hot Wheels Camaro Concept pays tribute to the Custom Camaro that was part of the original 16 Hot Wheels toys produced in 1968. In addition the model is a true example of Chevrolet Performance's brand new emissions-compliant LS3 E-ROD Connect and Cruise crate powertrain system.
The latter system features 430 horsepower (316 kW) LS3 engine mated to a 4L65-E four-speed automatic transmission. Other engines and components that are going to be on display at the Chevrolet Performance trailer are the LSX454R, ZZ572 and ZZ383 crate engines; a partial chassis with an LS376/575 engine and 4L85E transmission installed; an LSA engine/4L85E transmission Connect & Cruise powertrain package; and a parts board with critical components like engine controllers and vehicle-specific parts.
What is more, at the event, Chevrolet will also drive the one-of-a-kind "Motor Medic" Silverado support vehicle. It is equipped with tools and parts that are designed in order to help Power Tour drivers keep their cars on the road.
Source: Chevrolet