Chevrolet Camaro Hot Wheels Concept and Chevrolet Spark - a Green Discovery
Two concept vehicles, both in green paint will shine in the range line among Chevrolet models.  Chevrolet aims with these concept performance cars to make any enthusiast green with envy. Of course, don not take this literally. The firs concept vehicle is the outstanding Chevrolet Camaro Hot Wheels Concept, which you already might be familiar of. The car in fact can fulfill every child's wish, who has ever played with the little model. The news here is that the Chevrolet Camaro Hot Wheels Concept will return next month to the New York International Auto Show, after its successful debut last autumn at Specialty Equipment Market Association (SEMA) Show. The vehicle was inspired by the "Custom Camaro" – the dazzling green Spectraflame® 1:64-scale toy that was one of the original 16 Hot Wheels cars released back in 1968. This beautiful green paint finish was achieved using a meticulous, several-step process which included applying a liquid-metal solution and several layers of green tint.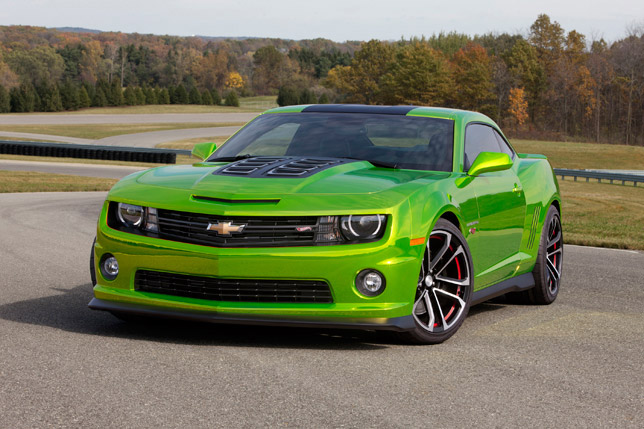 Next to be paid attention to is the 2013 Chevrolet Spark, which was designed to challenge preconceived notions of how an affordable mini car can look. And it definitely does this very well! More importantly, the "Spark" will begin shining in dealerships this Sumer and in addition will feature a attention-grabbing exterior finishes including Jalapeno, Salsa, Denim, Lemonade and Techno Pink. In particular, this Chevrolet is a four-passenger, five-door hatch, and it was designed to appeal to first-time buyers and city dwellers with its bold styling, affordability, 10 standard air bags, fuel efficiency and maneuverability.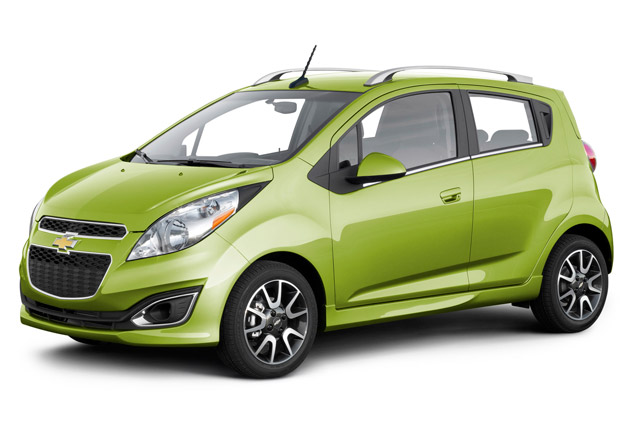 Source: Chevrolet