Chevrolet Camaro SS Joins Dubai Police Force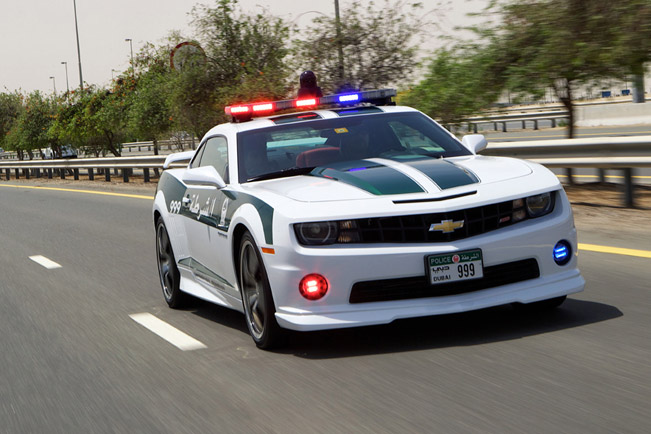 Chevrolet Camaro SS is the first Camaro model that is going to be utilized as a Police car in the Middle East. The vehicle will join the Dubai Police fleet of vehicles contributing with its powerful performance characteristics.
This Chevrolet is powered by a 6.2L V8 engine thus delivering output of 426 horsepower (313 kW) and a maximum torque of 567 Nm (419 lb-ft). On its way to a top speed of 250 km/h it accelerates from 0 to 100 km/h only in 4.7 seconds. This makes the Camaro SS one of the best cars of the Dubai Police force.
As a matter of fact, the Camaro is one of the highly regarded vehicles around the globe. It is the ideal car for Dubai Police as will serve as an upgrade to the cars used by the legal forces in Emirate's world, renowned for their standards in safety and security.
The addition of high performance patrol car to the fleet of the police will bring about more safety and trust in the people living in the city. In addition, Camaro's ability to respond rapidly, by virtue of its high performance V8 engine, coupled with its practical suitability for Dubai's roads and ease of servicing, will make it an ideal patrol car for years to come.
Chevrolet Camaro was named Best Muscle Car in four consecutive years from 2009 to 2012. It has been also a great success in the Middle East sports car market. Camaro ZL1 was awarded "Muscle Car of the Year 2012" by Evo Middle East magazine in February this year.
Source: Chevrolet