Pink Chevrolet Camaro Helps Raise Breast Cancer Awareness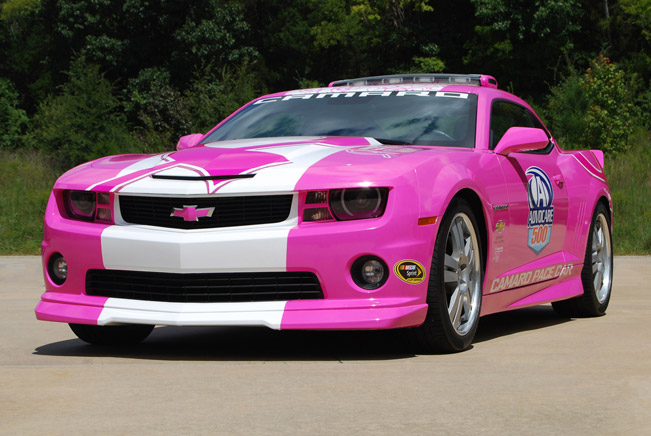 Chevrolet Racing started a campaign which aims to raise breast cancer awareness. This weekend at Atlanta Motor Speedway every lap run under the caution flag lead to a $200 contribution by Chevrolet to the American Cancer Society's Making Strides Against Breast Cancer initiative.
"At Chevy, we believe everyday heroes can accomplish extraordinary things, and it is in this spirit that we work to achieve a world without breast cancer", said Don Johnson, vice president of Chevrolet Sales and Service.
There was a special car prepared for the event as well; it is a one-of-a-kind pink Camaro SS featuring the Making Strides Against Breast Cancer logo. And just as a reminder, in 2011, 64 caution laps at Atlanta generated $12,800 for the American Cancer Society.
Source: Chevrolet