Chevrolet Supports Making Strides Against Breast Cancer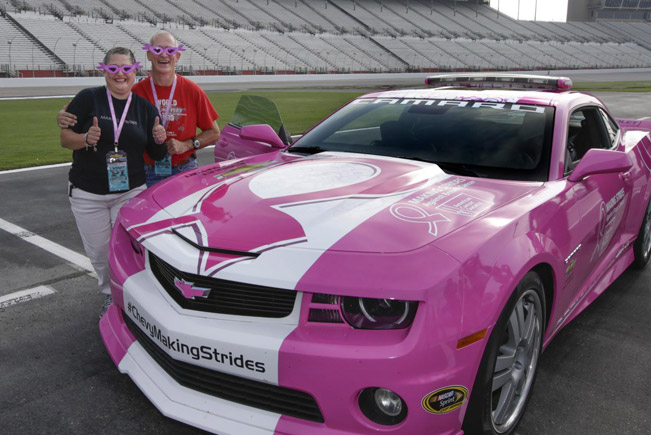 For third consecutive year, Chevrolet and General Motors employees, dealers and customers unite in the fight against breast cancer. They join forces together with the American Cancer Society, and provide support of the Society's Making Strides Against Breast Cancer walks and other activities.
Last year, thanks to Chevrolet's support, the American Cancer Society raised $1,211,463 in contributions through the Making Strides walks. The money helped in funding researches, wellness programs, and breast cancer awareness education and support.
The brand supports Making Strides events nationally with dealership-sponsored fundraising walks, test drive promotions, service rebate promotions and recognition at select NASCAR Sprint Cup Races, including a branded pink pace car and caution lap donations.
More importantly, everyone can join Chevrolet in this charity undertake just by taking a test drive. The latter will cost them $10 contribution. Drivers must be over 21 and have a valid driver's license.
Furthermore, Chevrolet Certified Service matching rebate promotion on select services also stimulates customers to contribute to the American Cancer Society from 1st of October till 30th of November.
The brand will also donate $200 for every lap run under caution during select NASCAR Sprint Cup and IZOD IndyCar Series races throughout October. In addition, a special themed pink Chevrolet Camaro SS will pace several NASCAR Sprint Cup series races.
Source: Chevrolet