1964 Chevrolet Corvair Van: High Mileage [VIDEO]
Another great story told by Depth of Speed. This time on the spot is the 1964 Chevrolet Corvair van, which is being driven by John Jackson. With this vehicle Jackson has undergone more than 170 000 miles in only 4 years.
In fact, Jackson himself is involved in the automotive industry. He is one of the guys who make the great images of the cars we are always delighted to see. In this short film he shares what is the feeling to travel across the entire country in search of cool hot rods and bikes, and what made him have so unique profession.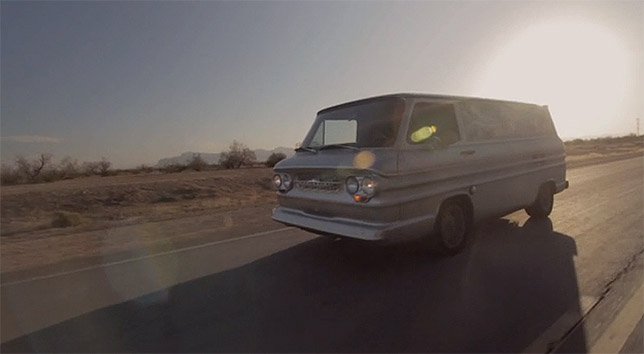 1964 Chevrolet Corvair Van
Not only does he travel upwards of 60,000 miles a year, but he does it in a Corvair van. The van is bagged with a custom paint job, where you can see the logo of his company: NonStock Photography. In addition, the interior of the van is also pretty cool: it doubles as a bit of a rolling art gallery for his photography.
Only a click is separating you from hearing this great story.
Source: Depth of Speed