2014 Chevrolet Cruze Clean Turbo Diesel Debuts in Chicago [VIDEO]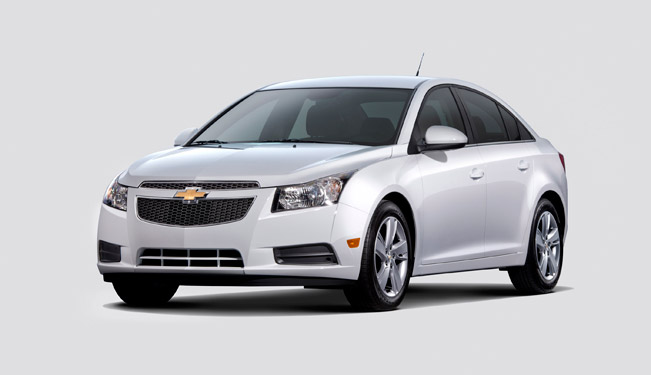 2014 Chevrolet Cruze Clean Turbo Diesel has been officially unveiled at the Chicago Auto Show and it is going to enter U.S. and Canadian diesel car markets this summer. This Chevrolet model is equipped with a 2.0L turbo-diesel version which is in fact the cleanest diesel passenger car engine.
Cruze Clean Turbo Diesel delivers a combination of segment-leading features and efficiency. The turbo-diesel generates 148 horsepower (110 kW) and 258 lb-ft torque (350 Nm). The acceleration time needed for the vehicle from 0 to 100 km/h is just 8.6 seconds.
Furthermore, the engine is mated to a six-speed automatic transmission. In addition, the vehicle includes the following equipment: four-wheel antilock disc brakes, 3.20 final drive ratio, 140-amp alternator, 800 cold-cranking amps battery, 17-inch alloy wheels, ultra-low-rolling resistance all-season tires, rear spoiler, Aero Performance Package and leather-appointed seating.
2014 Chevrolet Cruze Clean Turbo Diesel is priced at $25 695.
Video Source: YouTube
Source: Chevrolet