Chevrolet To Introduce Impala Bi-Fuel CNG Next Year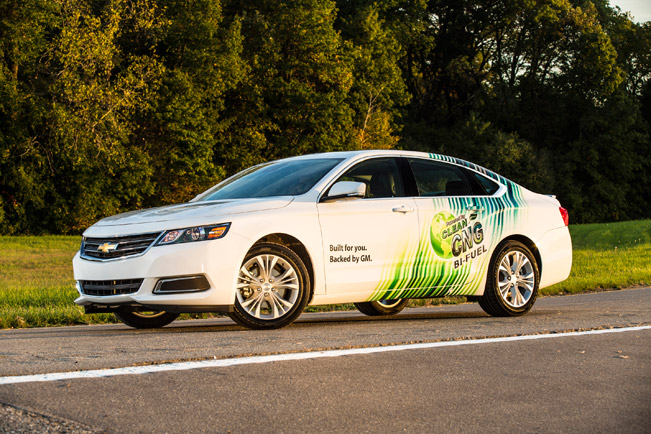 General Motors is going to build 2015 Chevrolet Impala Bi-Fuel CNG vehicle which is going to operate on gasoline or compressed natural gas (CNG). The model is expected to hit the showrooms in the summer of 2015 and it is created in order to celebrate the 40th anniversary of the OPEC Oil Embargo – The National Summit on Energy Security.
In addition, the bi-fuel Impala is an example of utilizing affordable technology with the aim of minimizing the oil consumption and saving consumers money at the gas station. The use of natural gas is always associated with cleaner energy source when compared to petroleum, and in addition it costs much less than the latter.
To be more precise, the CNG vehicles usually have 20 percent fewer greenhouse gas emissions than gasoline-powered cars. 2015 Impala Bi-Fuel is going to be equipped with factory-engineered powertrain that switches from CNG to gasoline. Its total range is expected to be up to 500 miles.
In addition to the Chevrolet Volt, Chevrolet Spark EV and the upcoming Cadillac ELR, the new 2014 Chevrolet Malibu is now going to be equipped with a start-stop technology as a standard. Thanks to it, the vehicle is expected to achieve a fuel economy rated at 25 mpg city/36 mpg highway.
Source: Chevrolet