Chevrolet Miray concept
General Motors Korea has unveiled Chevrolet Miray concept at the 2011 Seoul Motor Show.
Miray is powered by two front-mounted electric motors with 20PS (15 kW) of power each coupled with a 1.5 liter four-cylinder turbocharged petrol engine mounted mid-rear which drives the rear wheels. The battery pack is lithium-ion and has a capacity of 1.6 kWh. It can be recharged through regenerative braking. The engine is mated to a dual-clutch gearbox.
Miray can go only on electricity, but Chevrolet didn't provide any information about the range or performance characteristics.
Chevrolet Miray stands on enormous 20" wheels at the front and 21" at the rear. The sports car features future design, but it is inspired by the 1963 Monza SS and the 1962 Corvair Super Spyder.  However, the car looks really gorgeous.
The interior includes start button, ambient lighting and dual-cockpit design for both the driver and passenger area.
Stay tuned for more information!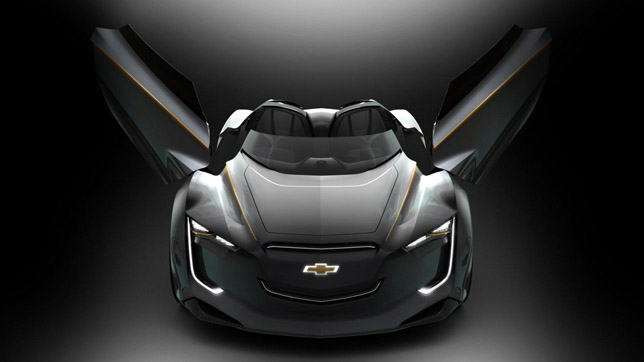 Source: Chevrolet