2013 Chevrolet Silverado HD Bi-Fuel Pickup Pricing Announced
2013 Chevrolet Silverado HD Bi-Fuel Pickup is going to be available for order in just one day, starting from tomorrow.
This amazing vehicle runs on compressed natural gas and gasoline. It is equipped with a Vortec 6.0L V8 engine that effortlessly transitions between the two fuel systems.
In addition, there is also a single light-weight Type 3 tank in the bed, which maximizes the available payload and bed space, thus delivering more usable space than competitors.
Chevrolet Silverado HD Bi-Fuel Pickup offers customers fueling flexibility with a combined CNG and gasoline range of more than 650 miles. In fact, this is the longest range available in the bi-fuel truck market.
The pickup is available in standard and long-box, two-or-four-wheel drive in the extended cab models, offering customization for specific needs.
But what is really appealing to those types of vehicles is that they have outstanding fuel economy and low CO2 emissions.
Moreover, General Motors is the only manufacturer to offer a single-source option for its gaseous fuel vehicles. In details, the bi-fuel trucks are built with a specially designed engine. Then the fuel system is installed by GM's Tier One supplier and the completed vehicle is delivered directly to the customer.
Chevrolet's Bi-Fuel option will be available for the additional price of $11 000.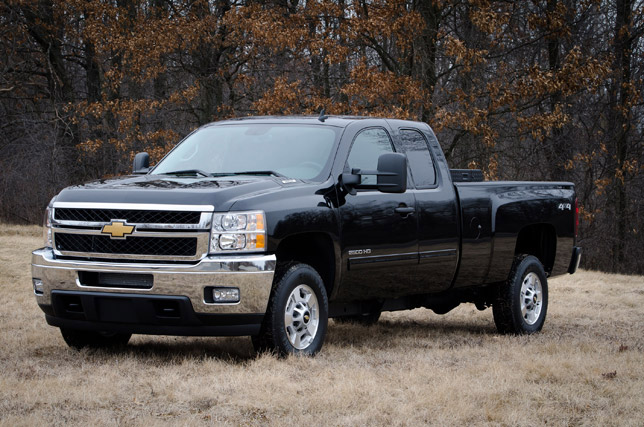 Source: GMC