2014 Chevrolet Spark EV - Pricing Announced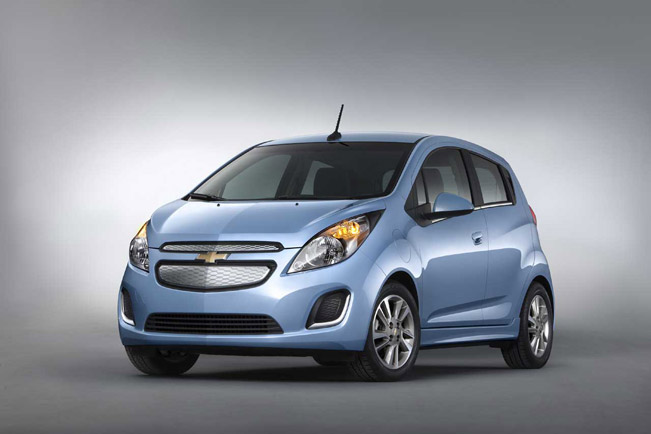 2014 Chevrolet Spark EV goes officially on sale and in fact is the most affordable EV currently on the automotive market. Its price tag starts at $27 495 and in addition there is an option for low mileage lease for as low as $199 per month.
What is more, the 2014 Spark EV is the most efficient electric vehicle produced so far. It also will offer its owners outstanding infotainment and great design, the fun-to-drive capabilities and innovative engineering. Spark's combined city/highway EPA estimated range is of 82 miles when it is fully charged. The EPA-estimated combined city/highway is 119 MPGe.
To go further into details, the vehicle is equipped with a 21 kWh lithium-ion battery pack. It will also be the first on the market to include the combo charger for DC Fast Charging as an option. This will enable the EV to recharge up to 80 percent of its capacity in approximately 20 minutes at select DC Fast Charging stations.
Charging can also be finished in less than seven hours though the utilization of a dedicated 240V charge. Here, the 120V charge cord set comes standard. Of course, the charging can be monitored remotely via a OnStar smart phone application.
Other exclusive in-vehicle connectivity technologies featured in this electric Chevrolet are MyLink infotainment system with seven-inch touch screen, Siri Eyes Free, Pandora, BringGo navigation, and RemoteLink application.
2014 Chevrolet Spark EV will be available at select Chevrolet dealers in mid-June this year.
Source: Chevrolet