Chevrolet talks about new Hydra-Matic 8L90 eight-speed transmission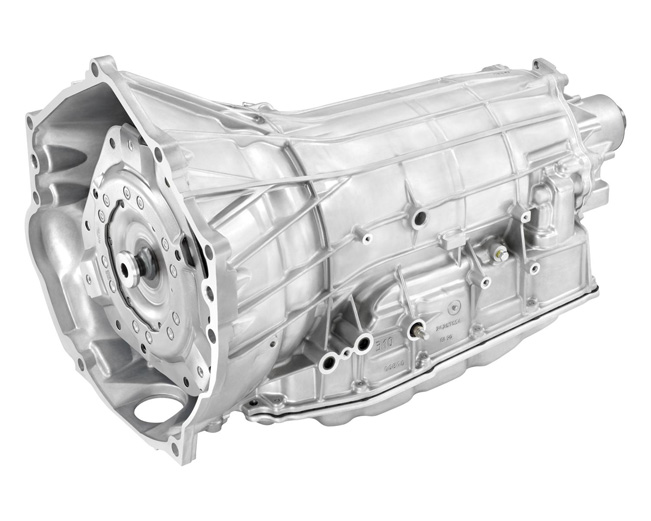 The new 2015 Chevrolet Silverado has many features to boast with but Chevrolet is very proud to present the GM-developed Hydra-Matic 8L90 eight-speed transmission that is implemented in the vehicle. Indeed, this is a technological masterpiece and deserves some attention because apart from the engine, the transmission is the most important car feature that defines a vehicle.
The new Hydra-Matic 8L90 eight-speed transmission is connected to a powerful 6.2-liter EcoTec V8 engine that is housed in the new 2015 Chevrolet Silverado and provides 11 per cent more torque than GM's 6L80 six-speed automatic transmission. This along with the 6.2-liter EcoTec V8 engine that gives off 420 horsepower (309 kW) and 460 lb-ft (624 Nm) of torque is a combination that will satisfy everyone's thirst for power.
"The new 8L90 eight-speed is designed tougher to handle the greater power of the Silverado's powertrains, with great improvements in spin loss to complement that capability with greater efficiency," said Kavoos Kaveh, global chief engineer for eight-speed automatic transmissions. "It is a marvel of packaging efficiency and driving efficiency that has garnered more than two dozen patents for General Motors."
The Hydra-Matic 8L90 eight-speed transmission features four simple gearsets for optimal efficiency, five clutches (two brake clutches and three rotating ones) and innovative packaging that allows it to fit in the same space as the previous six-speed automatic with a lower weight. A wider 7.0 overall gear ratio spread provides a numerically higher 4.56 first gear ratio, helping drivers start off more confidently with a heavy load or when trailering. Smaller steps between gears, compared to the 6L80 (see chart below), keep the engine within the sweet spot of the rpm band, making the most of its horsepower and torque to optimize performance and efficiency. They also enable numerically lower rear axle ratios, which reduce engine rpm on the highway for reduced fuel consumption. The gearbox also features a number of friction-reducing technologies, including an all-new synthetic fluid and lower spin losses via a powerflow that uses only two open clutches. A new torque converter design with turbine damper enhances refinement, particularly during low-speed gear changes, for smoother performance when the truck is loaded or pulling a trailer.
Similar to GM's six-speed automatic design, the eight-speed's architecture locates the grounding clutches rearward of the middle of the structure, outside the gearsets. However, the grounding clutches are splined to the case, eliminating the center support, which reduces weight. This architecture also features a turbine shaft node that reaches to the outside of the barrel, enabling easy execution of a high-resolution magnetic speed sensor. The turbine shaft itself is very short, keeping oil channel drill lengths to a minimum. The rotating clutches are located near the front of the transmission, with short oil feed channels, supporting very fast shifts.
There are many other features that this revolutionary gearbox comes with such as an industry-first off-axis, chain-driven binary vane-type pump that allows for two pumps in the packaging size of a single, a 60-percent reduction in pump torque at points that represent large portions of the operating duty cycle, compared to the 6L80 six-speed, a new torque converter clutch friction lining and a new control strategy and more.
The new 8L90 is built at GM's Toledo, Ohio, transmission facility.
Source: Chevrolet