2016 Chevy Volt to offer easier charging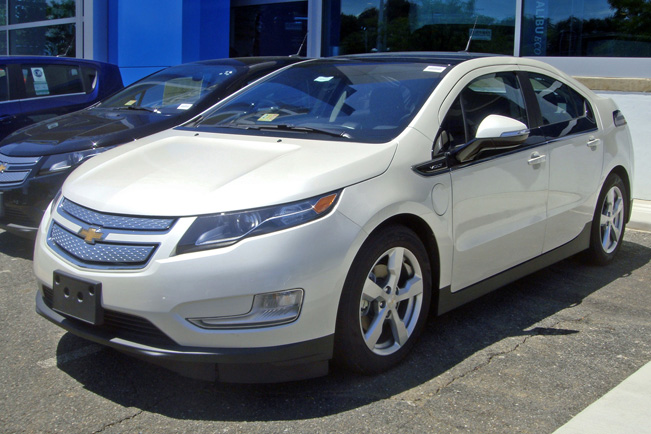 Electric cars have many benefits – a simpler chassis, fewer internal parts, no harmful emissions and more but people worry about being able or not to charge their cars when such a need arises. Chevrolet knows this very well and that's why the new 2016 Chevy Volt will offer easier and more user-friendly charging.
"Chevrolet used the real-world experiences of today's Volt owners to make the charging process simpler and more convenient in the next-generation Volt," said Andrew Farah, chief engineer for the Volt. "The new Volt will give owners greater flexibility for charging it on their terms."
The new car comes with improvements when it comes to recharging the battery and checking the battery level. There are three major new features that customers will get to enjoy – GPS location-based charging, new and more intuitive charge status indicators and portable cord enhancements.
The GPS location-based charging will allow owners to set their charging preferences exclusively for their "home" charging location and the vehicle will automatically adjust to that setting when it is at that location. The car will recognize when it arrives "home" based on GPS data. This will allow owners to pre-set their charging level (8 amps or 12 amps on 120V only) and whether they wish to charge immediately, set a departure time for each day of the week, or set a departure time and a utility rate schedule to charge only at off-peak rates. Owners can input their local utility's rate schedule into their Volt to assure they're charging using the cheapest electricity rates. They will only have to program the system once and the Volt will return to these settings every time it is at its home location.
The new and more intuitive charge status indicators make it easier for owners to confirm that their Volt is charging and to see what the status of the charge gauge is. The new status system features a specially designed tone that indicates when charging has begun, with additional tones for delayed charging. It will even indicate if the charge port door was left open after unplugging but before entering the vehicle. Moreover, if you glance through the windshield you can see an updated charge status indicator light on the on the top of the instrument panel to show the approximate charge level through a series of flashes.
The portable cord set enhancements include a new 120V portable cord set that incorporates a cord that is nearly 25 feet long, which is longer than the current 120V portable cord. It can be locked using a small padlock to deter unauthorized removal during charging. Based directly on customer feedback, a new storage bin for the cord is now located on the left side of the Volt's rear cargo area, above the load floor, for improved accessibility.
Excited about the new 2016 Volt? Then have some patience – the car will debut in January at the North American International Auto Show.
Source: Chevrolet