Chevy unveils a new Equinox SUV machine. And it is definitely worth the check!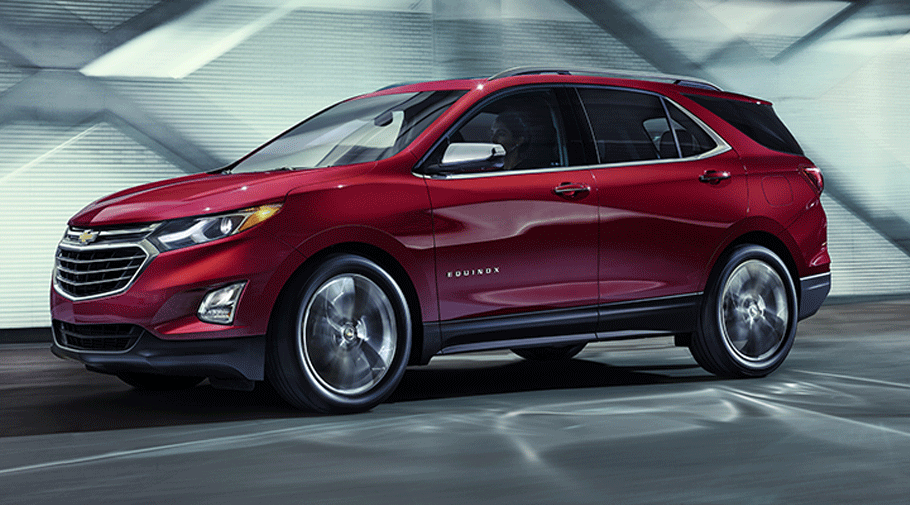 Chevy has revealed the fresh 2018 Equinox, a modern-day SUV with tons of special features and tons of additions. Definitely it is a fine-looking vehicle and definitely we do expect nothing, but the best, when it comes to a Chevrolet automobile. So, let's see what does this bad boy bring to the table.
Exterior styling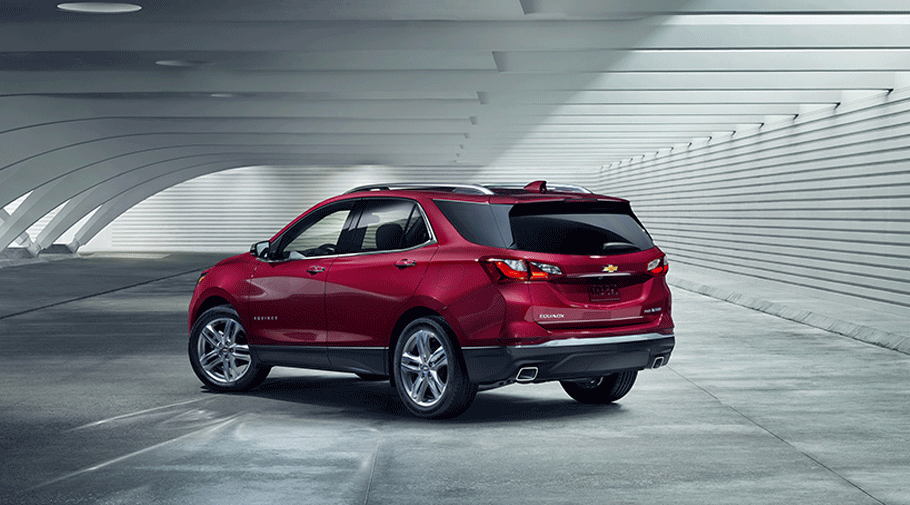 Definitely expressive. And muscular. We see a super-confident body language with neat lines and elegant curves that together enhance the massive body parts. We also see some known shapes and forms that were taken from the Volt, Malibu and Cruze models. After all, a vehicle should resemble style with its brothers, right?
In fact, the styling concept of the Equinox is closest to the Malibu. There are similar Projector-beam headlamps, LED daytime running lamps as a standard, horizontal taillamps that emphasize the muscular rear-end and bring the styling even closer to the Malibu.
Of course, we do like the exterior styling of this one. For me personally the features are the masculine body, aggressive stance and clean, yet super-expressive lines and curves.
Interior styling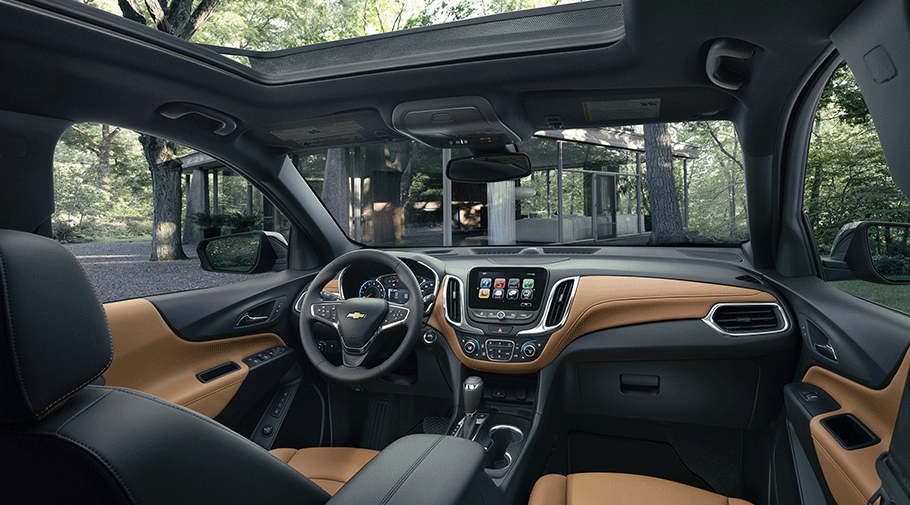 Following the exterior concept, the interior is also elegant and expressive: the instrument panel is down-and-away, the low windshield offers outward view, while the denim-dominating coloring enhances the ambience of comfort and luxury. Also, there are some pure functional additions: a new "kneeling" rear seat and bottom cushions that tilt forward when the split-folding seatbacks are lowered for easier loading the flat floor. Sweet.
Technology features
Along with the stylish interior, there are numerous technologies that make the vehicle even more appealing from the inside. For example, buyers will be dealing with a 7-inch and 8-inch MyLink infotainment systems that also support Apple CarPlay and Adroid Auto systems. Basically, these give anything a modern driven and passenger would want in a vehicle: information about car's condition, navigation and some purely entertainment-based features. Sweet.
Safety equipment
2018 Equinox is geared with numerous technologies that look after the health of driver and passengers. The most notable addition is the so-called Teen Driver system that allows parents to set controls and review in-vehicle data in order to create safer driver habits for their young drivers. What is good about this system is that it works even when parents are not in the vehicle.
SEE ALSO: Chevy goes on with black styling: Tahoe and Suburban Black Editions are heading our way!
Furthermore, there are numerous more active and passive systems. For example, Chevy team geared new safety alert seat, new surround vision system, new forward collision alert with following distance indicator, low-speed forward automatic braking systems, lane keep assist with lane departure warning, rear seat reminder and many more.
Drivetrain system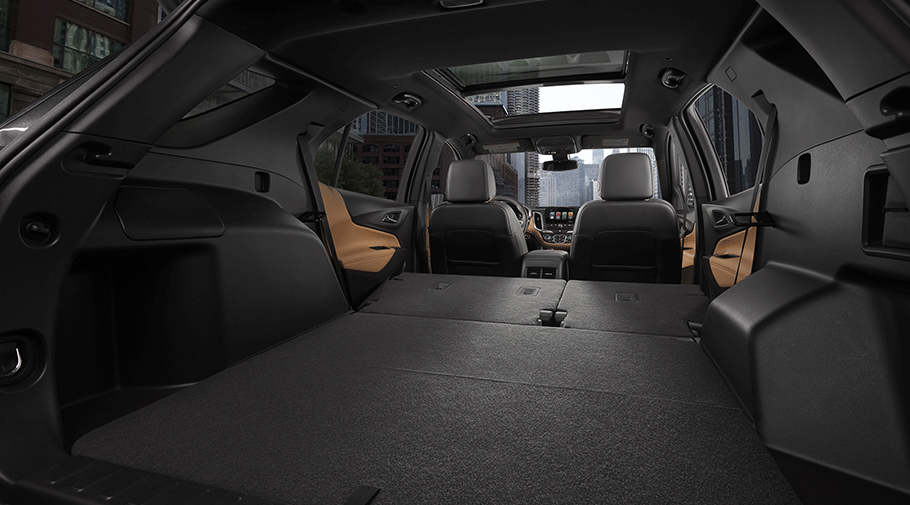 Now we are talking! Drivers will be dealing with mighty engines and sporty drivetrain system setup. There are a total of three engines that range from 1.5-liter turbo, through a 1.6-liter diesel and a larger 2.0-liter turbo unit. Also, the 2018 Equinox is the first in the lineup to include only all-turbocharged multi-engine setup.
Also, there is a switchable AWD system that enhances both efficiency and vehicle's overall capability and versatility. Sweet, right?
So, how do you find the latest family member? We tend to like this one!
Source: Chevrolet