Chevy is Ready to Rock Richmond International Raceway
Chevrolet is getting ready to rock out on Sept. 6th at 5:45 p.m. prior to the start of the Chevy Rock & Roll 400! For the sixth-straight year Chevy will bring together the sounds of rock and roll and the intensity of NASCAR racing during the Chevy Rock & Roll 400. This year's event is featuring a pre-race concert by Three Days Grace. The chart-topping rock band will perform on the front-stretch of Richmond International Raceway.
"Over the past several years, we've been able to showcase a diverse collection of unique acts at the Chevy Rock & Roll 400," said Chevy Racing Manager Terry Dolan. "Key to our selection process has been the band's authenticity within its musical space and their connection to our brand - Three Days Grace certainly fits that criteria. Authenticity is critical to Chevrolet -- we build and sell cars and trucks that work hard, provide our customers with fun to drive satisfaction, provide great value, and offer fuel efficient alternatives that fit the lifestyles and pocketbooks of Americans."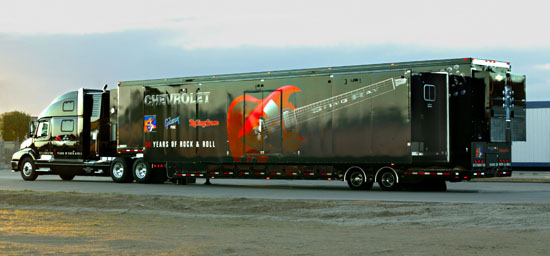 Three Days Grace originated in 1997, in Ontario, Canada. The band debuted their self-titled album in 2003. Their hit single "I Hate Everything About You" garnered the number two spot on Billboard's top modern tracks. The band's second album, One-X, was released in June 2006 and hit number five on the Billboard Top 200. Fans will likely know Three Days Grace by their hit singles "Never Too Late", "Animal I Have Become" and "Pain".
"The Chevy Rock & Roll 400 at Richmond International Raceway is one of the most dramatic and anticipated events on the entire NASCAR circuit," said Track President Doug Fritz. "Having a rock and roll theme--for the sixth consecutive year--along with the prestigious race, will make for one of the most memorable events at America's Premier Short Track."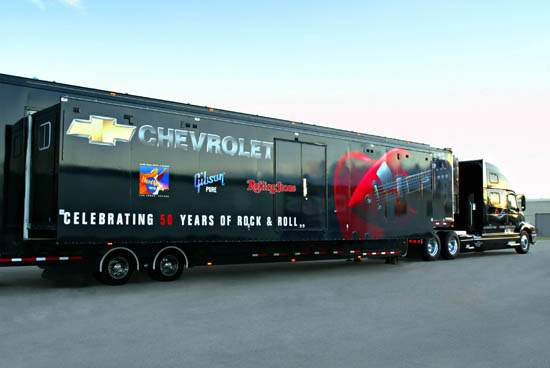 Fans with tickets to the Chevy Rock & Roll 400 can get pre-race concert passes to the Three Days Grace concert by visiting the Chevy Fan Fest Display at Richmond International Raceway on Sept. 6th. By participating in the Chevy Challenge, each person will receive 2 free passes to watch Three Days Grace perform on the frontstretch of the track.
"We are thrilled to be playing this year's Chevy Rock and Roll 400 event," said Three Days Grace lead singer Adam Gontier. "The band has always been a fan of NASCAR racing and can't think of a better reason to take a break from writing our new record and to come play for our friends in Richmond. We hope everyone comes out and takes the Chevy Challenge!"