China's Brilliance ships first BS4 sedans to Germany
Brilliance Auto, BMW's partner in China, said on Thursday it has shipped its first BS4 compact sedans to Germany, as it steps up its supply of domestically developed Chinese cars to that fiercely contested market.
The 270 sedans shipped to HSO Motors Europe, Brilliance's importer for Europe, received a three-star rating in a crash test this year by IDIADA, an official test house with the European New Car Assessment Programme, the company said in a statement.
A small number of BS6 mid-sized sedans are already available at dealerships in Germany.
Brilliance, parent of Brilliance China Automotive Holdings, secured a deal in 2006 to sell 158,000 sedans to Europe over the next five years.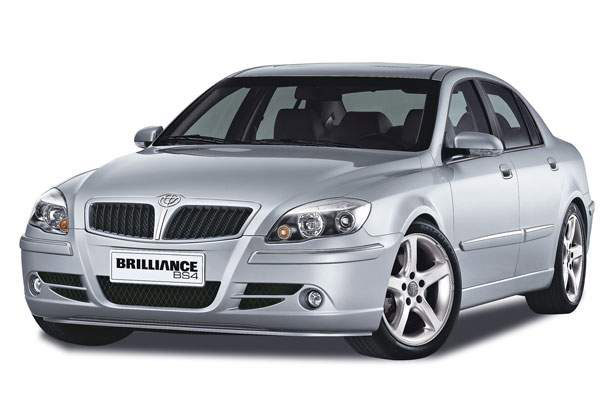 It has lined up import companies serving 17 European countries, including Germany, home turf of Europe's largest automaker, Volkswagen AG, as well as Switzerland, France and Spain, with 700 non-exclusive dealers.
HSO Motors CEO Hans-Ulrich Sachs told Reuters in March that he envisaged reaching annual sales of 200,000 Brilliance cars a year within 10 years, targeting mostly middle-income consumers.
Brilliance is among a growing army of Chinese automakers, including the largest, SAIC Motor, hoping to emulate the global success of their Japanese and Korean rivals with cars they have developed in-house.
SAIC, owner of the MG brand, plans to resume making MG TF sports cars in Britain in August and will begin selling them in the UK via more than 40 dealers later this year, its president Chen Hong said in June.
In an effort to revive the vintage car brand, SAIC will roll out more MG variants and new models in the coming years to attract buyers, Chen said.
Brilliance made headlines in Europe last year when it received a rating of just one star out of five in a crash test for its BS6 sedan by Germany's ADAC auto club.
The carmaker said it immediately went to work to improve safety standards, altering about 60 components. Company executives said in April they were aiming to achieve the maximum five stars in the medium term.