CHROMETEC Offers Visual and Functional Upgrade for Mercedes AMG GT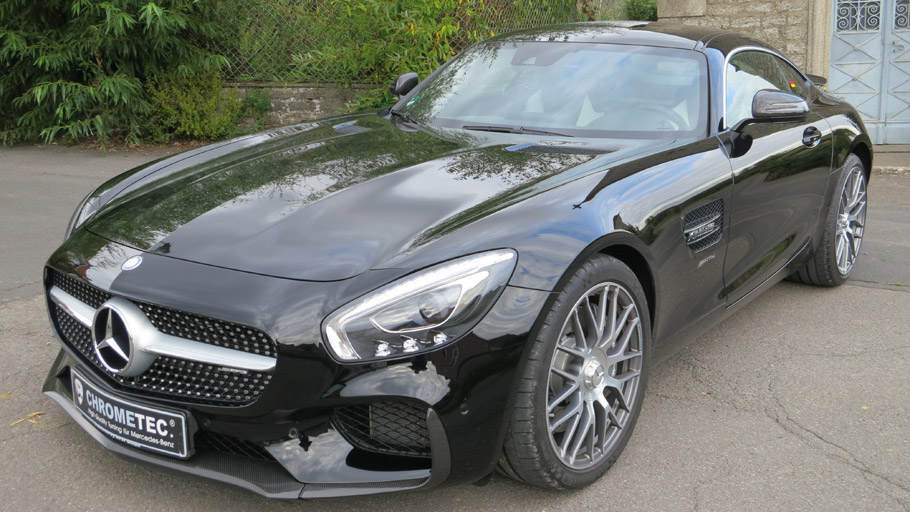 CHROMETEC at Franconian Kleinrinderfeld, Germany stays true to its slogan "High Quality Tuning for Mercedes-Benz" and demonstrates it with its latest creation. Mercedes AMG GT now benefits from custom made feather-light carbon component, 100% handmade in Germany and further polished and shaped under the precise eye of CHROMETEC engineers. The vehicle now proudly demonstrates custom-made grille frame, four-part carbon-fiber  side fin set, and front spoiler lip. Of course, these are only few of the numerous changes for the luxurious vehicle that is now with more aggressive and sportier appearance.
SEE ALSO: Mercedes Has Just Teased the Newest SL Debuting at L.A. Auto Show
Further changes include the impressive way of underlining the sporty spirit of the GT S Edition 1: it comes with wing flaps, special retrovision mirror caps, entirely made of carbon-fiber and last, but not least there is exclusive rear diffuser and all of its attachments also made of carbon-fiber. I told you the vehicle now looks and feels more aggressive and lighter than ever. It only requires some guts in order to tame it.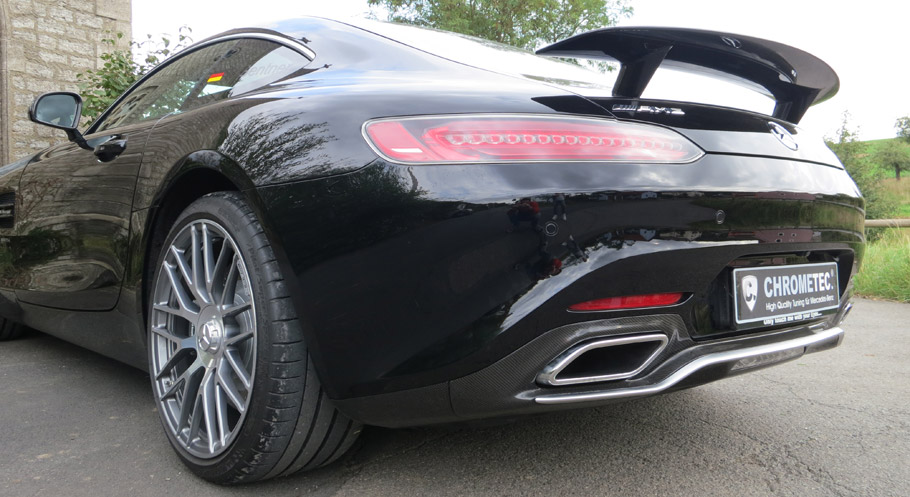 As mentioned above, the CHROMETEC improvements bring aerodynamic features and are second to none in terms of quality and functionality. The visual changes not only contribute to design that stands out from the crowd, but also combines superior performance capabilities and enhanced pleasure of driving.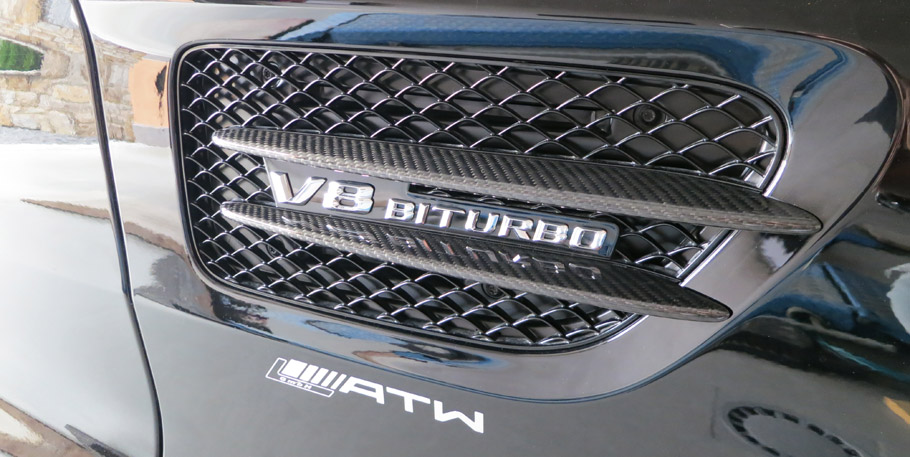 Source: CHROMETEC