CLP Automotive BMW X6 wide-body kit
CLP Automotive has announced their tuning program for BMW X6. It consists of a new wide-track and wide-body kit for the SAC. The name of the program is Bruiser and you can see, why.
CLP adds 50mm to the track of BMW X6 by adding a new front bumper with a large central air vent, wide front fenders, modified side skirts, new door panels, different rear bumper and of course widened quarter panels. To complete the exterior package you can order a rear spoiler, which is also available.
The widened X6 needs bigger wheels and the choice is just perfect – 11J x 23" at the front and brutal 12.5J x 23" at the rear fitted with ultra-low-profile tires. CLP also adds a new sport exhaust system for deeper sound.
The price is not announced, but it will be less than €10 000, which is nice offer for such transformation. Just imagine this tuned vehicle with mighty twin-turbo 4.4 liter V8 under the front hood... with appropriate re-map, of course.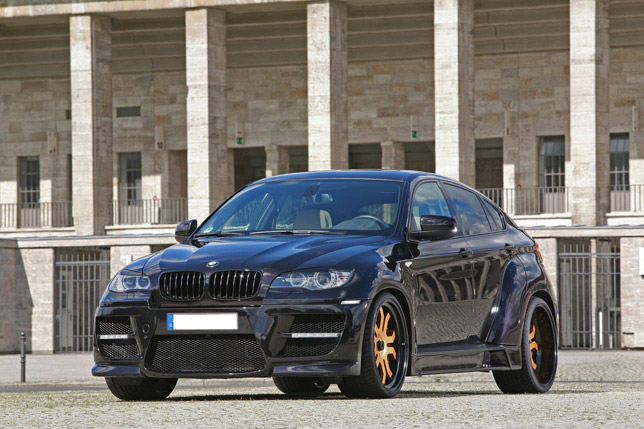 CLP Automotive BMW X6
Source: CLP Automotive