D2Autosport Releases 2014 D2Edition Jeep Grand Cherokee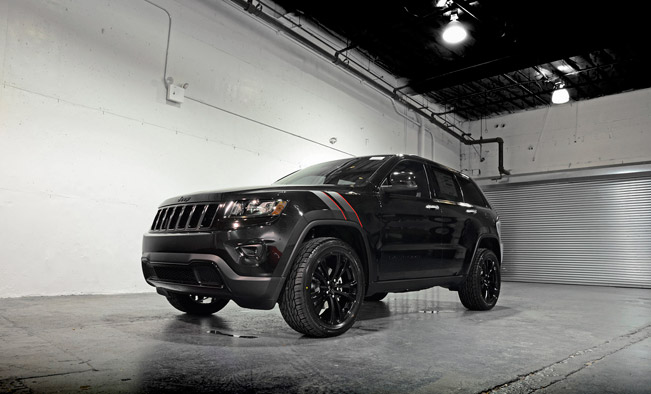 After we have seen the 2014 D2Edition Mercedes-Benz CLA250 masterfully tuned by D2Autosport now is time for another project from the specialists. This time they have collaborated with Central Avenue Jeep in order to create the breath-taking 2014 D2Edition Jeep Grand Cherokee.
The basic idea in this project was to transform the vehicle in such way that it is not over done or looses any functionality. The tuners did not change many things throughout the interior – only slight modifications were done. For instance, most of the copper color interior panels were converted to piano black.
Regarding the exterior, at the front D2Autosport converted the chrome found on the grille to piano black. The same happened with the bumper, fog light surrounds and badges. In addition, the specialists have also darkened the headlight amber and chrome parts as well as customized their own mesh grill also done in piano black.
At the rear they have kept the same manner of work by converting the chrome taillights, badges, and bumper trim to piano black. Then, they have darkened the red on the taillights and bumper lights, and created a custom red base Jeep logo.
Looks like D2Autosport does not like the chrome at all, because it was converted to piano black on the sides of the Jeep as well. This includes the chrome on the window trim, badges, and mirrors. At a later time there was also added an exclusive custom D2Edition stripes in matte black and red.
At last, 2014 D2Edition Jeep Grand Cherokee was equipped with a set of 20″ piano black rollers fitted with a 295/45/20 allterain tires.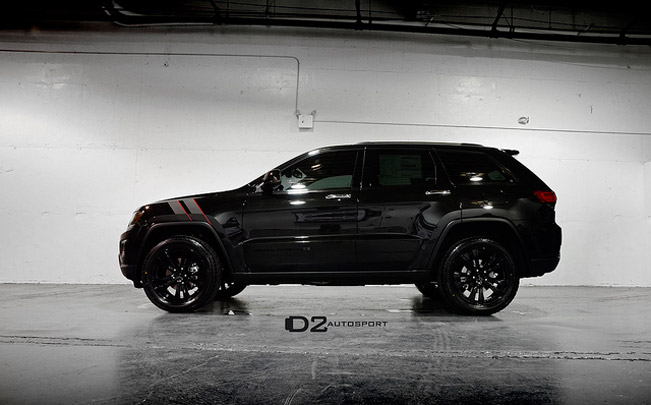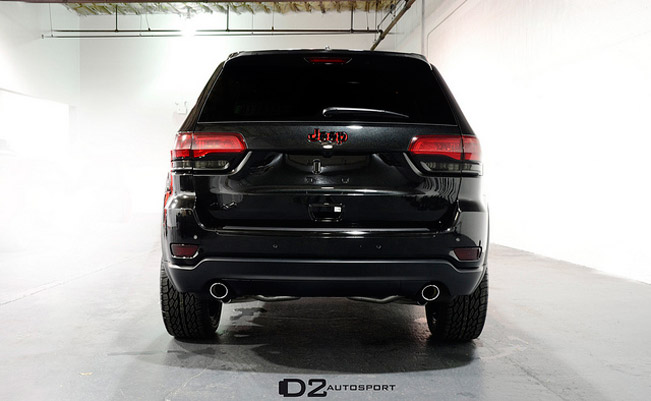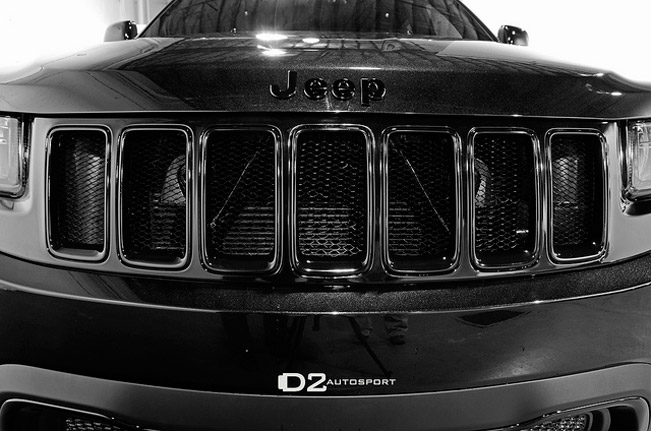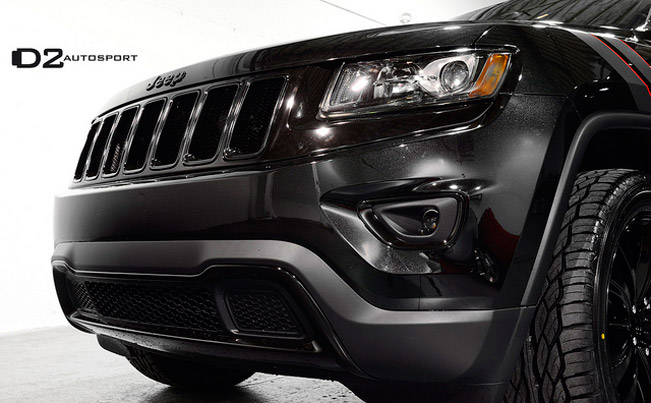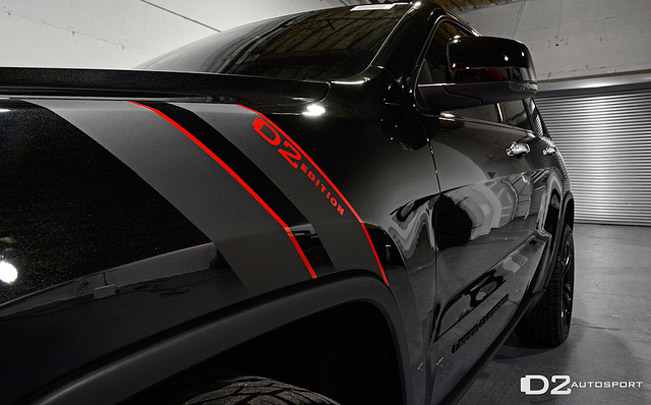 Source: D2Autosport