D2Forged Chevrolet Camaro SS MB1 With Enhanced Looks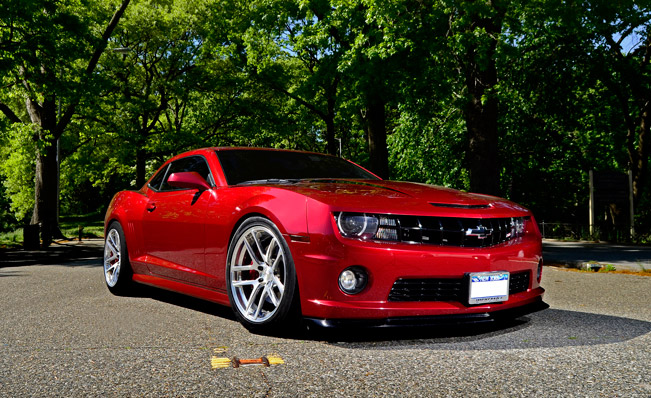 It is no secret that one of the most attractive cars around the globe is the Chevrolet Camaro. Being a true muscle car, it grabs the attention immediately thanks to its powerful stance, exuberance and aggressive attributes.
Surely, the red color further emphasizes all this attractiveness and brings forth emotions and wishes for an instant touch with this Chevrolet. This is the case with the latest project of the specialists at D2Forged Wheels, who have equipped this Camaro SS with brand new set of shoes.
They have added to this incredible sports car their D2Forged Monoblock Wheels which features a clean and imposing wheel design, deliver fitment and has an inherent build quality. To be more precise, the sizes of the wheels they have chosen are 20x10 inches for the front and 20x12 inches for the rear. In addition, the wheels include Brilliant Brushed Cleared finish with Chrome Lips.
Although no enhancement in terms of power has been done on this Chevy, it is still capable of delivering the spectacular 426 horsepower (313 kW) and a maximum torque of 567 Nm (419 lb-ft). These numbers are due to the 6.2L V8 engine it is equip with. The Vmax here is estimated at 250 km/h and the acceleration time for the sprint from 0 to 100 km/h – at 4.7 seconds.
Source: D2Forged Wheels