D2Forged Enhances Audi A7 CV2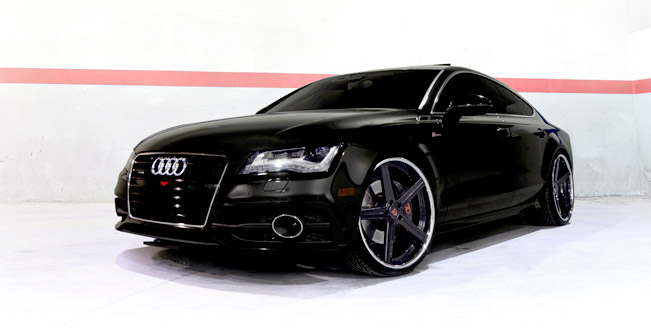 D2Forged Audi A7 CV2 is a true masterpiece, because it stands out with its fluidic forms, aggressive front end design and great power. This particular vehicle is equipped with the 3.0 liter TFSI supercharged V6 engine.
It is so powerful, that it generates 310 hp (228 kW) and 440Nm (325 lb-ft) of torque. In addition, this Audi A7 comes as a standard with wide range of technology and luxury equipment.
What differentiates this A7 from any other however is that it now runs on unique set of wheels. They were delivered by the specialists at D2Forged Wheels, who have selected them with extremely intricate design.
In fact, they call it their best ever five-spoke deep concave design, which was the perfect fitment for this Audi. They are in sizes of 22 inch for both front and rear.
Source: D2Forged Wheels