D2Forged Updates BMW X5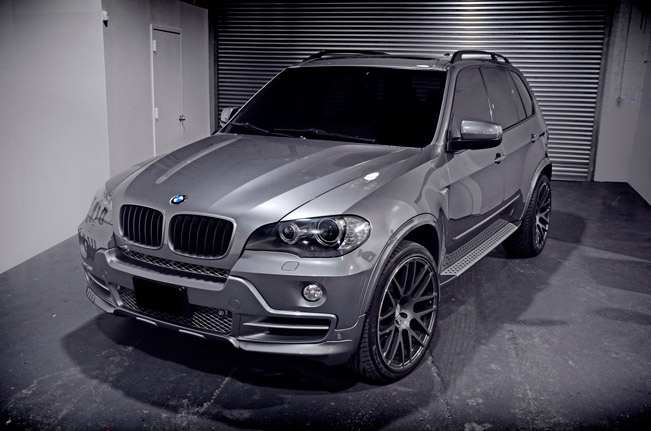 D2Forged offers a tuned version of the BMW X5, which stands out with custom created wheels and other exterior enhancements. For the upgraded looks of this particular X5 at help came the specialists from D2Autosport.
In particular, they have equipped it with a set of new bumpers delivered by the cutomizers at AC Schnitzer. Then all the plastic and other body panels were finished in the factory paint. The last step was to add D2ForgedMB1 Monoblock wheels.
They were as mentioned custom made, and are in sizes 22×9.5 at the front and 22×11 at the rear. An impressive highlight here is their titanium graphite finish and the featured brushed lip stripe.
The new 2014 BMW X5 has gotten sDrive25d and xDrive25d with a TwinPower Turbo four-cylinder diesel engine. The unit produces 218 horsepower (160 kW). Other options for BMW's outstanding model are the xDrive35i with a powertrain that develops 306 hp (225 kW) and the xDrive40d with a six-cylinder diesel engine rated at 313 hp (230 kW).
2014 X5 is also equipped with wide range of new technologies and features in the BMW ConnectedDrive range. For instance such are the new Traffic Jam Assistant and the fully automatic BMW Parking Assistant.
Source: D2Forged Wheels