Dacia Logan STCC [video]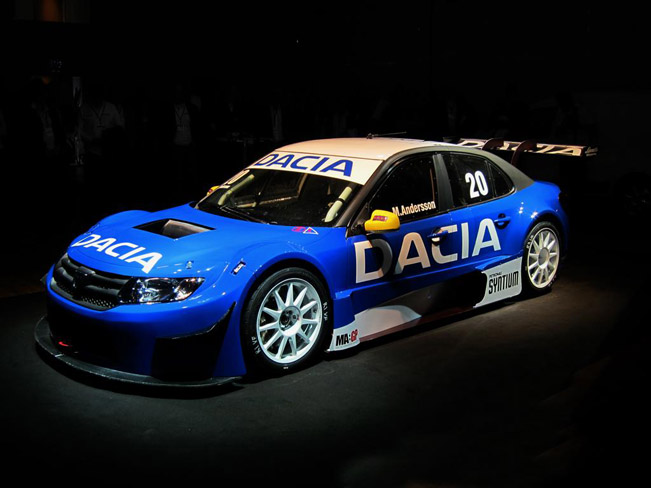 Dacia has presented the high-performance Logan STCC, which has been captured on video ahead of its racing debut in the Swedish Touring Car Championship, which will be held on May 3th and 4th.
All vehicles competing in the STCC should use the same powertrain and chassis, with only the carbon fiber bodywork as difference. For this year's season BMW, Volvo, Citroen and Dacia will race for the title.
The Logan STCC is manufactured by Swedish firm Solution F. It is powered by a 3.5 liter V6 mid-mounted with over 400HP (298 kW). It is connected to a 6-speed sequential gearbox. 0-100 km/h in 3.0 seconds and a top speed of 270 km/h (168 mph).
The curb weight is just 1,000 kg (2,204 lbs).
Source: MyJockePocke via Youtube