Danny Domenech's FD Mazda RX-7 [HD video]
Here is a very nice video of a tuned Mazda RX-7 specially prepared for drifting. As you may aware of this sport, you need to have a RWD (rear wheel drive) car with a powerful engine, limited slip differential, good suspension and exceptional driving skills to make things happen.
Of course, the RX-7 is just the right car to compete in drift challenges, because it is not only well-made, but it comes from the motherland of drifting – Japan. Danny Domenech's RX-7 is finished in black and stands on poison green Volk wheels.
In the video you'll see some interesting moments like spectacular burnouts, some donuts and of course a lot of smoke. The music is just perfect for this video and the editing is very good.
Enjoy!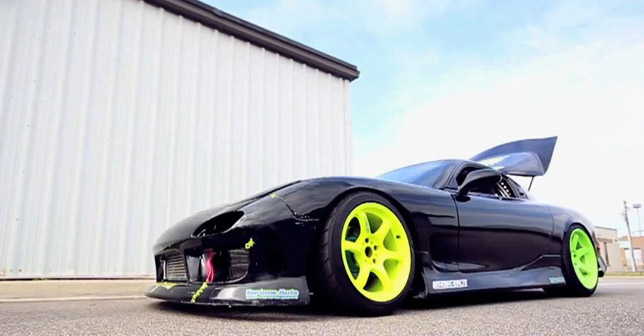 Source: jaredbhouston