Cars Under 30 000$ You Can Buy Today
So you have 30 000$ laying around and you want to buy a car? Well great! Always willing to give reasonable consumer advice, we at automobilesreview.com have compiled a list of the best cars out there that go effortlessly under that limit.
Mazda RX-8 - Starting at $26,795
It's nice to have something exclusive just to tackle the mundane day-to-day life. So why not try the Mazda RX-8? Yes, it has been around for over 7 years now and soon it will be gone but it still is capable to put a smile on your face and also to punch you in the chest. While retaining a typical sloping profile of a two-door coupé it actually has four doors if we count the clever rear-hinged "freestyle" ones at the back. That gives you a certain degree of practicality and also something to brag about  The power comes from a 1.3 but it is a rotary Wankel engine so it develops the staggering 232 units of horsepower. However, despite it's size, this engine is quite thirsty (because of working in a completely different manner from conventional engines) for both fuel and oil. So running costs might be a problem for some.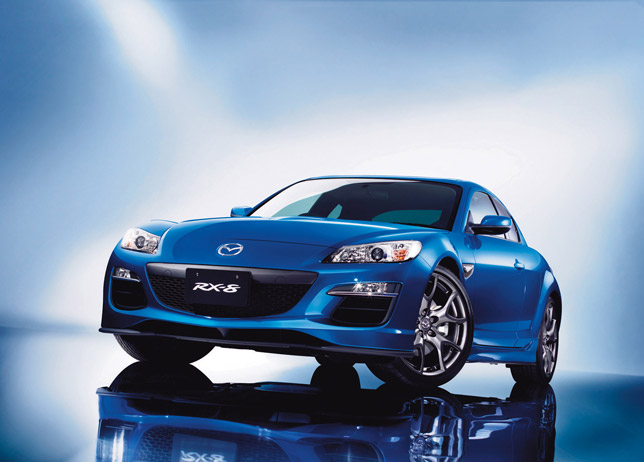 MINI Cooper S – $23,800
This is the closest thing to a BMW you can get for that kind of money. It has a 1.6 twin scroll turbocharged engine with fully variable valve timing. So in essence you get 181 hp in a car that weighs no more than a double cheeseburger. It has perfect road manners, plenty of efficiency and a classy image deriving from an old British icon. It's not very big though, is it?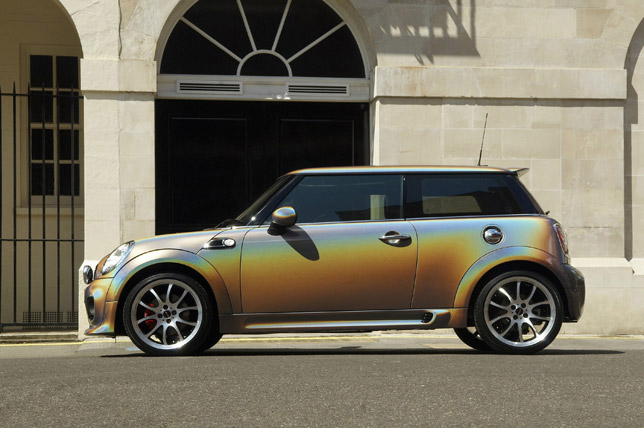 VW Golf GTI –  Starting at $23,700
This was an easy pick. Ever since the magnificent Mk.1, GTIs have always been dominant on the hot hatch market. Blistering performance, superb handling and a solid image are just a few superlatives that can describe what the capable hand German engineers has done here. Ever evolving, the Golf now makes use of a powerful 2.0 l. TSI engine coupled with either a 6-speed DSG gearbox or a 6-speed manual for diehard motoring enthusiasts. It's hard to find anything here  not to like. Focus ST fans may argue that it is a bit dreary and plain but that is as far as they would go.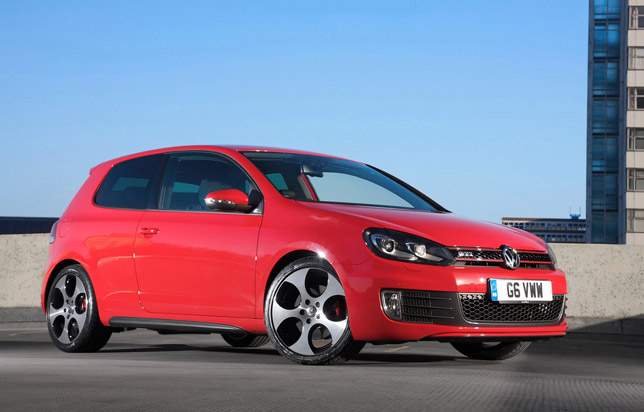 Mazda MX-5 – Starting at $23,190
Another Mazda here however, unlike the RX-8, the MX does not take itself very seriously. It has a refined 2.0 l, 136 hp engine and not a million horsepower rocket thruster under the hood. Nor does it get any cunningly disguised compartments. All it does is to stay true to itself – front mid engine, rear-wheel drive, two seats and a soft top. It was originally conceived to honer the memory of the emblematic small British roadster class. Yes, most probably not the technological miracle that other cars try to be, but you'll notice heads turning while driving around in town and that will make you happy.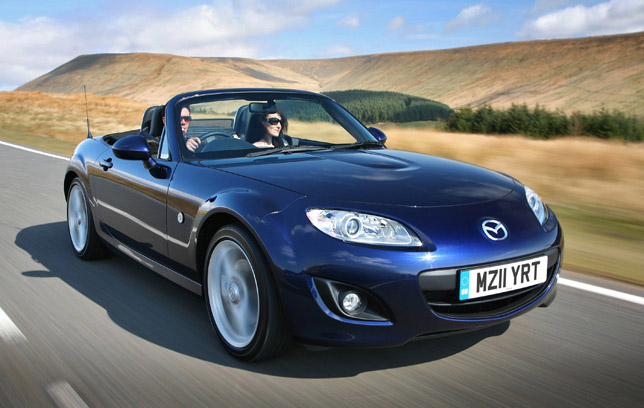 Fiat 500 Abarth – Starting at $23,000
We wouldn't miss a chance to add some Italian pesto on our petrol salad. It is another iconic supermini which changed the world of consumerism when it got out in 1957. Today, more than half a century later it is still as good to the taste as Italian wine. Abarth is a subsidiary company for Fiat that produces hardcore, lunatic, rubber burning demons. With their help this 2012 imp now has a 16-valve 1.4-liter engine that brings 160 hp. The design has managed to preserve its simplistic spirit coming from the 500's ancestors and yet it is absolutely stunning to look at. Is it better than the MINI? We will let you decide.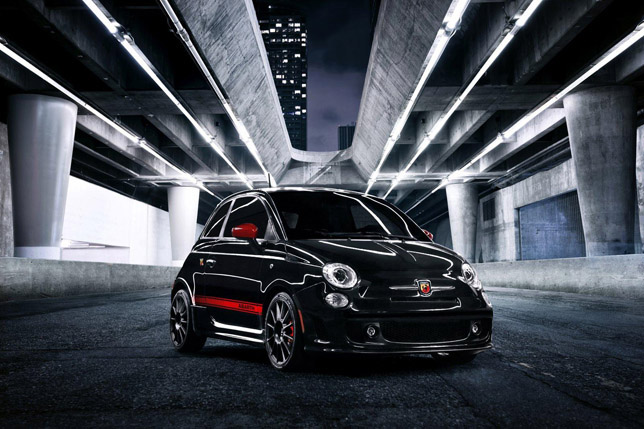 Dodge Challenger R/T – Starting at $29,995
"It's a muscle car and it is awesome!" That is at least what the kid in all of us says. In reality it is impractical, thirsty, barely a technological landmark and it handles like a rowing boat.  But bare with us on that one. Imagine – you on the open road, the sun blazing down on you, haze rising from the black tarmac. What do we need to complete the picture? You guessed it, it's a Dodge Challenger. But it's not the power, nor are the emblematic looks you want the most. All you want to hear is the sound of a 375 hp, V8 HEMI thundering down that road with you behind the wheel. That sort of practice should actually be classified as therapy for it might be the most smile-inducing thing out there. But it is even more than that: with it you are fighting for a cause to save this dying breed of vehicles which used to be so cherished in the past.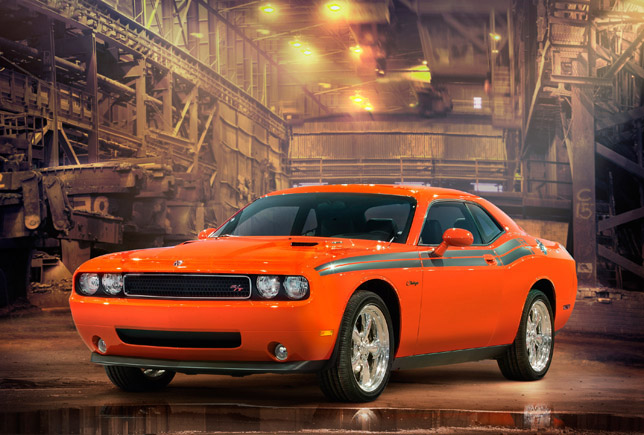 Honda Clarity FCX – Around $22 000
So Cameron Diaz drives a hybrid and so does Leonardo DiCaprio. The list goes on for miles and it makes you think: "what is it about those cars?" Well, nowadays it has become a trend to think about the environment. 30 years ago it might have been "cool" to own the above mentioned Dodge Challenger but now Prius is the new swagger. But are you willing to play along and subdue to the  the newly established norms? No, you are better than that. Go full on environmentally friendly with the Honda Clarity FCX – the car that according to Jay Leno will save the supercar just like the the car saved the horse. Put simply, the FCX will be the future of motoring when petrol starts running low. It is a hydrogen fuel cell vehicle which you just top up with compressed hydrogen and then use the oxygen from the atmosphere to create a reaction with an end result – H2O (water). The energy expelled from the reaction however powers up a 136 horsepower electric motor. This mode of energy producing eliminates the need of the dreadful battery packs used in various hybrids which are unreliable and dependent on power sockets and the weather. The Honda is efficient, clean and quite normal actually. The only problem of driving around in it is that you might flood the Earth eventually (joking really). While it is amazingly cheap to buy, obtaining one is as tricky as obtaining hydrogen itself. About 200 vehicles will be leased over the next three years, primarily in Southern California. But if you do manage to get one, you wont get more exclusive than that.