Datsun on-DO With Production Start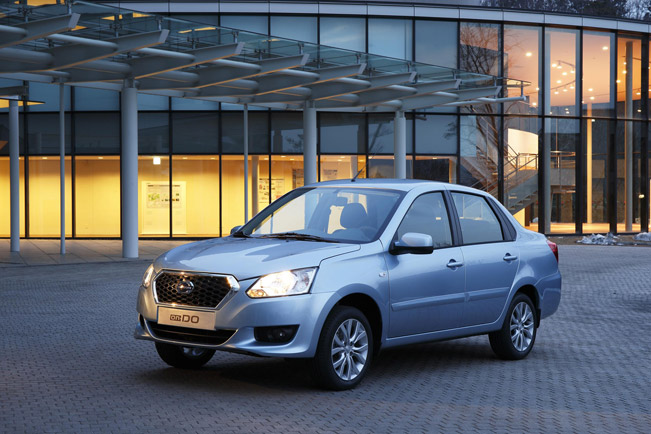 Datsun on-DO is a family sedan that will be only seen in Russia. Its production has already started at the local Togliatti plant and there was a special ceremony that marked the first on-DO coming off the production line. The aim of the vehicle is to bring about affordability and quality. The four-door, five-seat car is a result of the partnership between the Renault-Nissan Alliance and AVTOVAZ.
This Datsun is being produced on one of the most modern lines in the facility. It is being built with techniques that have been developed and refined during the evolution of the Renault-Nissan Alliance, which in fact was established 15 years ago.
In the process are involved more than 5,000 employees, and supervisors and shop managers have been trained to Alliance Production Way principles. Everything is built according to the Datsun assembly standards.
Datsun on-DO is not only a modern car but also offers high levels of safety, spaciousness and equipment. In addition, it was created having in mind the Russia's rough road and weather conditions.
The vehicle is the first one that is specifically created for those customers in Russia who are seeking new, high-quality, modern car from a Japanese brand. Datsun on-DO has a starting price of 329,000 Roubles (circa 9,578 US Dollars)and it will be available for pre-order from the second half of July. The sales are scheduled to start by the end of the summer.
Source: Datsun