Design Language of Tomorrow: Porsche Panamera Sport Turismo [VIDEO]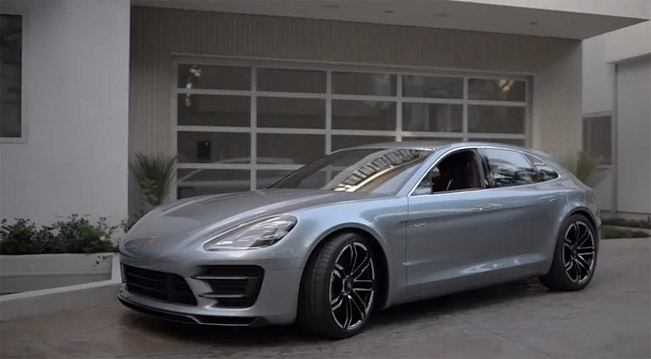 Here's a video where the designers of the new and recently presented Panamera Sport Turismo Concept Car explain what is important in designing a car as this one. Why "in design form follows function" and how functionality of one product is connected with its form? This is just one small part of the questions you are going get answered.
More importantly, you'll get the sense of what is to drive this unique Porsche and take a look into some of the great technologies included in it. Here you can view how amazingly intelligent and efficient drive technology might look in the design language of tomorrow. This concept study stands for Porsche's way of using hybrid technology.
Sport Turismo Concept uses 3.0-liter V-6 found, which we have already seen in the current Panamera S Hybrid and Cayenne S Hybrid, which produces 329 hp (242 kW). However, the hybrid components have been enhanced and a new electric motor added, which generates 95 hp (70 kW).
This means that peak combined system power is 424 hp (312 kW), which makes it easily for the Porsche to accelerate in less than 6 seconds from 0 to 100 km/h. This result definitely exceeds any expectations and is due to the innovative drive technology included.
Video Source: YouTube
Source: Porsche