DeviantART Lexus IS 350 To Debut At SEMA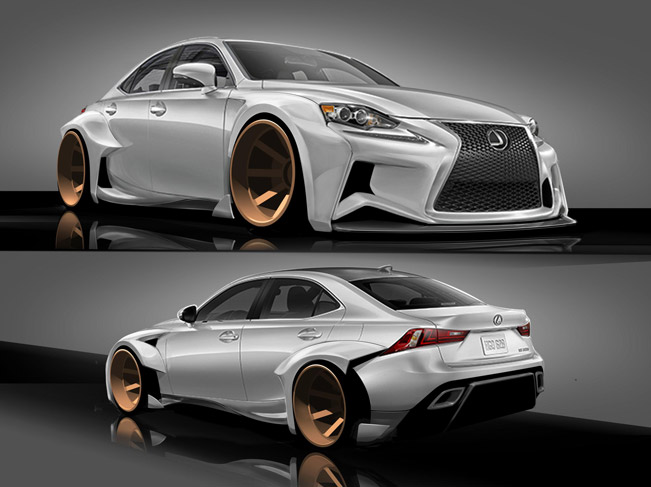 The winner of the competition organized by Lexus and deviantART, was announced in August this year. The participants had to boost the IS' already aggressive exterior styling with even edgier designs. Now it is time for the winning design to make its official debut as a multi-dimensional build in the Lexus booth at the 2013 SEMA Show.
The most praised design was Robert Evans' one, and it includes one-of-a-kind aero styling package, a carbon interior package, special three-piece wheels and a custom paint job. VIP Auto Salon helped bring Evans' rendering into reality with 10 weeks.
Another benefit, next to having his creation come to life, the talented first place winner, received a one-year lease of a 2014 Lexus IS F SPORT, $2,000 USD, a trip to this year's SEMA Show to see his IS concept on display, 8,000 deviantART points, and a one-year premium membership to deviantART.
The visitors of the popular event will be also happy to see other tuned Lexus vehicles, such as seven other Lexus IS builds and one-of-a-kind LFA. To be more precise, the other vehicles to be on a display are the following:
Second generation, 2007 Lexus IS 250 featuring 20-inch wheels, an aero package, and F SPORT performance accessories from owner Andrew Atigehchi;
First generation, 2004 Lexus IS 300 with a ProLex Performance Supercharger, custom dual exhaust and JDM Altezza grille from owner Maricar Cortez;
2014 Lexus IS 250 F SPORT all-metal wide body by Paul Tolson and Gabriel Escobedo;
2014 Lexus IS 350 F SPORT featuring 20-inch Vossen CVT directional wheels and Tommy Kaira full aero package and dual exhaust by Vossen;
2014 Lexus IS 350 F SPORT by Seibon Carbon with custom Seibon Carbon exterior, 20-inch racing wheels and A'PEXi SPL suspension;
2014 Lexus IS 340 by Philip Chase with a 2JZ-GTEengineswap and five-speed manual transmission;
2014 IS AWD by Gordon Ting with BrembohighperformanceGTbraking system, TEIN USA custom Street Flex coilovers, and GReddyperformanceexhaust and airintakesystem;
2012 LFA by Guy S. De Alwis of Endles Automotive with an Artisan Spirits carbon fiber aero kit and 20-inch staggered Work Gnosis HS202 wheels in a Brush Silver Clear finish.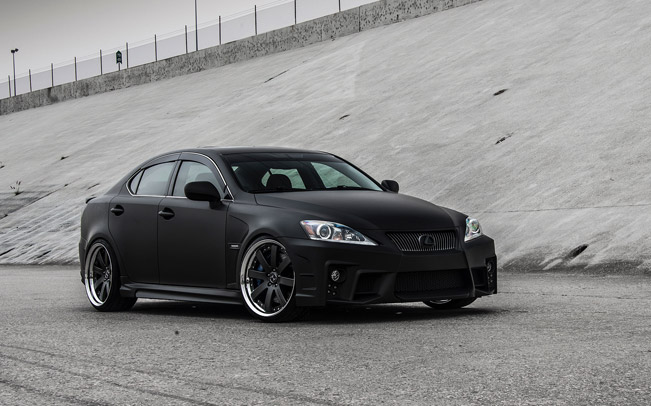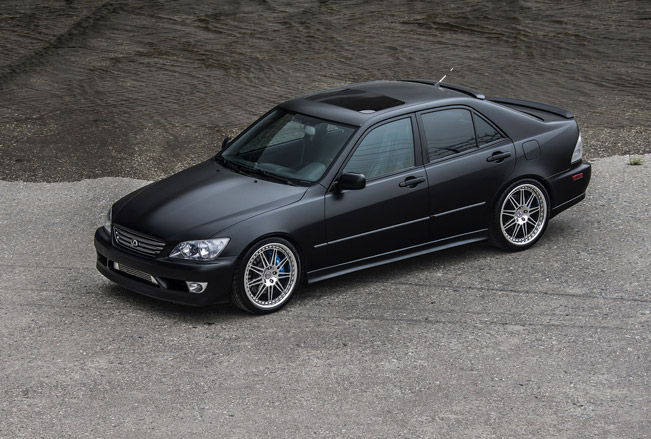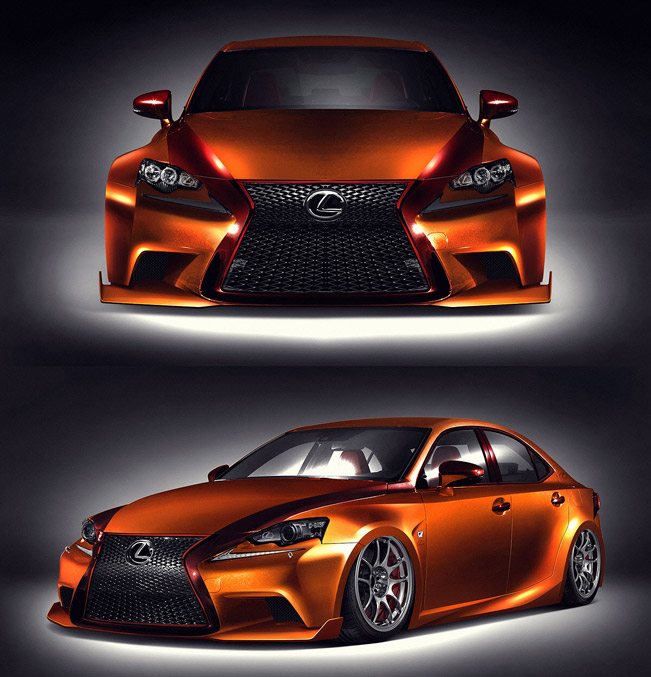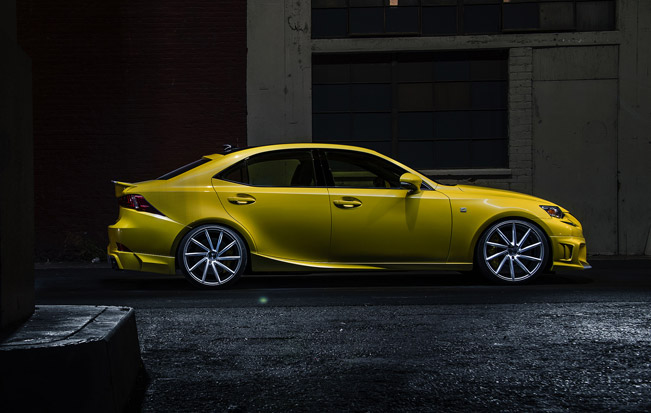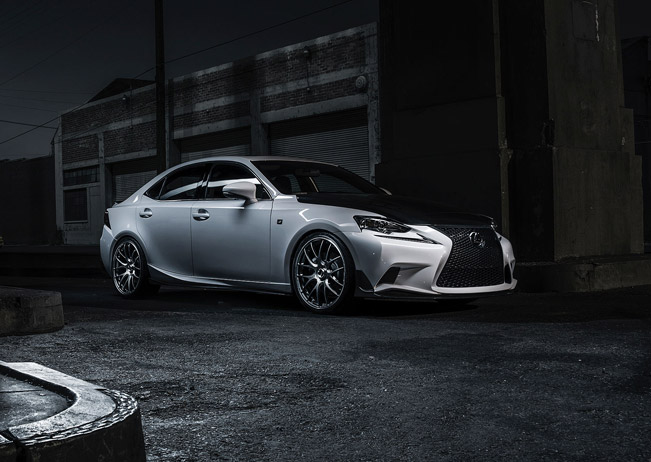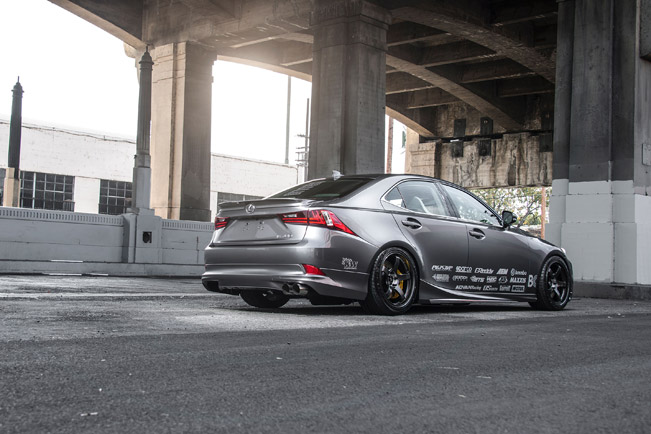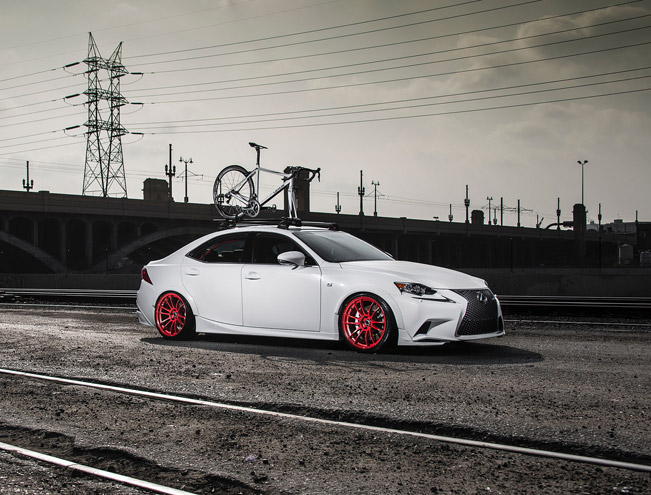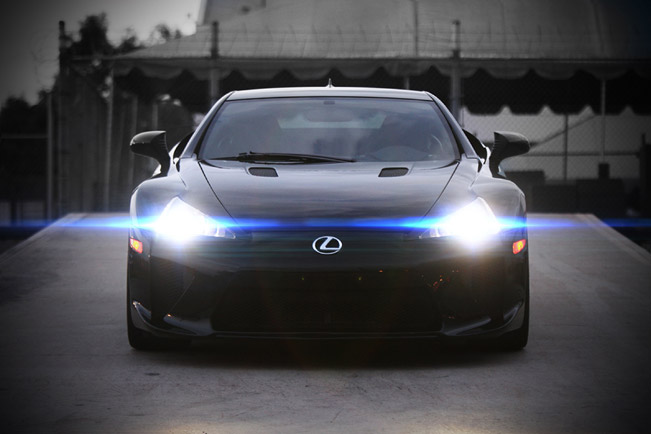 Source: Lexus