DF Automotive Tunes Flying Uwe's Chevrolet Camaro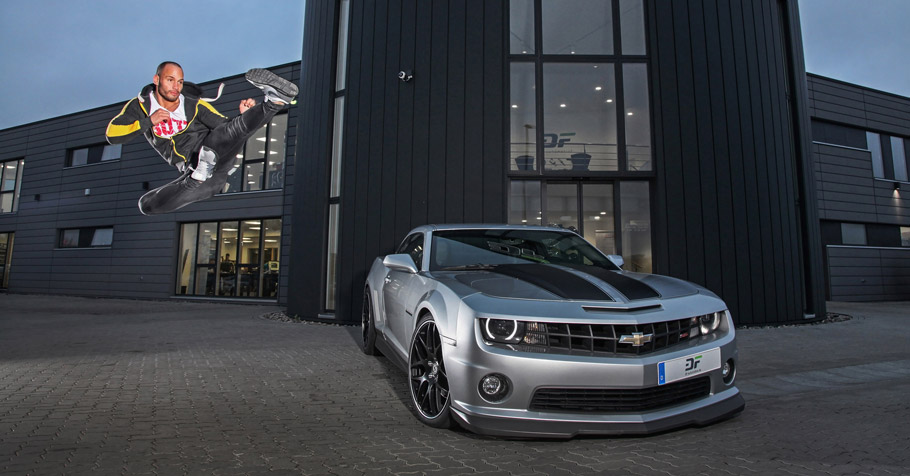 What happens when you combine a Chevy Camaro, a martial artists and experts in tuning? The answer is probably something like the car we see here. To be more precise this Camaro is property of the martial artist Uwe Schuder, better known as the "Flying Uwe". He is not "just another" fitness or kung fu star, but has joined the filming of "Transformers". This eventually made him fulfilled his automobile wish dream to own the famous Chevrolet muscle car.
Of course, the 26-year-old star turned had to make his Camaro "one-and-only" and for this reason he turned for help to DF Automotive. They stepped in by offering and applying some custom made goodies, giving the car more purposeful look and individually.
SEE ALSO: A Big Review on the Gen Six Camaros Governing the SEMA Show 
To start with the wheels, they are all black and feature seven double spokes. The size is 21-inches and the manufacturer - y SCHMIDT-Felgen. Standing under the name Gambit, they were fitted with Continental SportContactTM 6 tires in 255/35-21 on the front and 295/30-21 on the rear axle.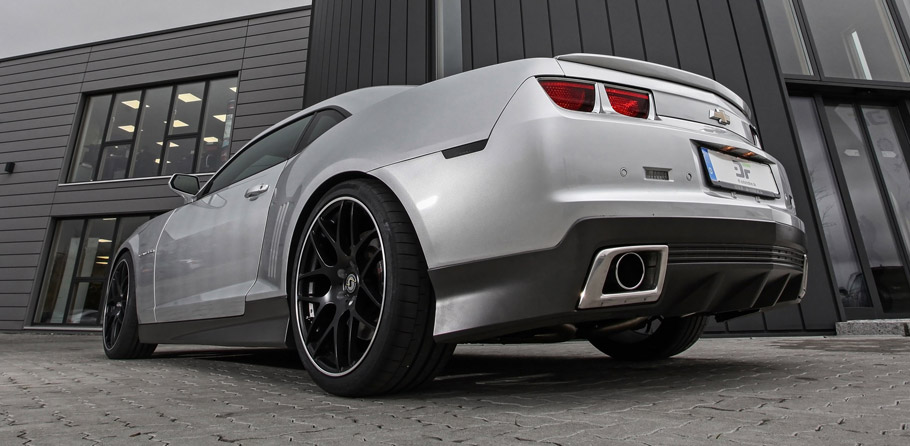 As we can see, DF Automotive also changed the exhaust. Made by Supersprint and installed by the DF Automotive, this exhaust weighs less and sounds better, thus optimizing car's performance. The last change made here (but not the least of importance) is the addition of KW variant 3 coilovers with adjustable pressure and tension stages. They lend the car very special driving dynamics.
In this configuration, I'm sure that the Camaro is the perfect ship for the Flying Uwe.
Source: DF Automobile