DMC Lamborghini Aventador LP900 SV Spezial Version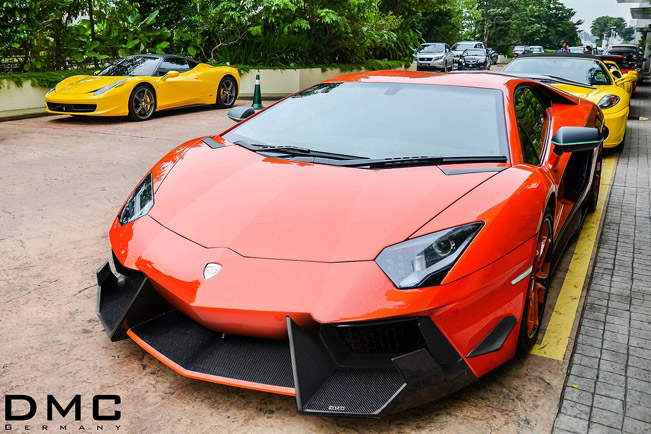 DMC Lamborghini Aventador LP900 SV Spezial Version is the continuation of the already famous project of the German tuners and in fact it is the Stage 2 of the performance upgrades they have prepared for this supercar.
This time they have achieved a higher level because of their new SV kit. It continues where the Stage 1 package ends, building upon an already sound base. DMC has tuned the Lamborghini in terms of appearance, efficiency and technology.
In addition, important information here is that the SV kit will be strictly limited to only 10 sets worldwide. What is more – it can not be bought. Only several chosen people will be able to get the DMC SV.
The conditions are that the owner must have DMC's regular Molto Veloce Kit, and apply to get access to one of the 10 kits dubbed as the LP900 SV.
Source: DMC