Duke Dynamics MD4 based on BMW M4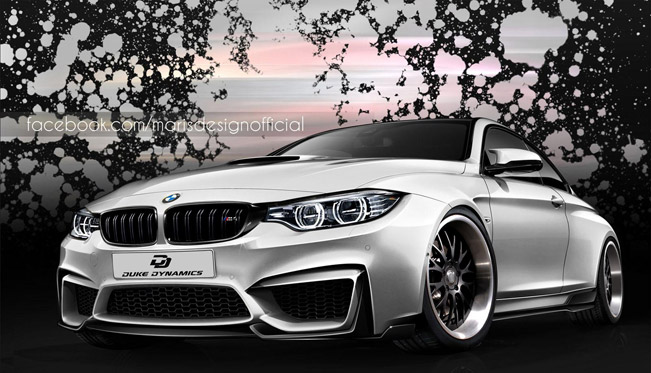 Duke Dynamics has published several pictures of their tuning package for the recently announced 2014 BMW M4. The tuning company offers a number of styling upgrades for the sports coupe.
The exterior boasts a new front bumper with a three-piece carbon fiber front lip spoiler. There is also a new vented front hood, a pair of carbon fiber side skirts and extended wheel arches. At the rear we can see a carbon fiber diffuser and a carbon fiber or fiberglass rear spoiler.
Nothing is mentioned about performance upgrades, but the M4 can be easily tuned to 500HP and 650Nm with only an ECU re-map.
The body kit will be unveiled at Bimmerfest 2014 and sales will begin in July.
Stay tuned!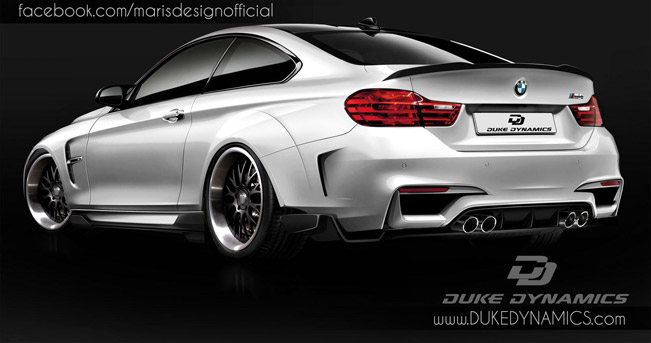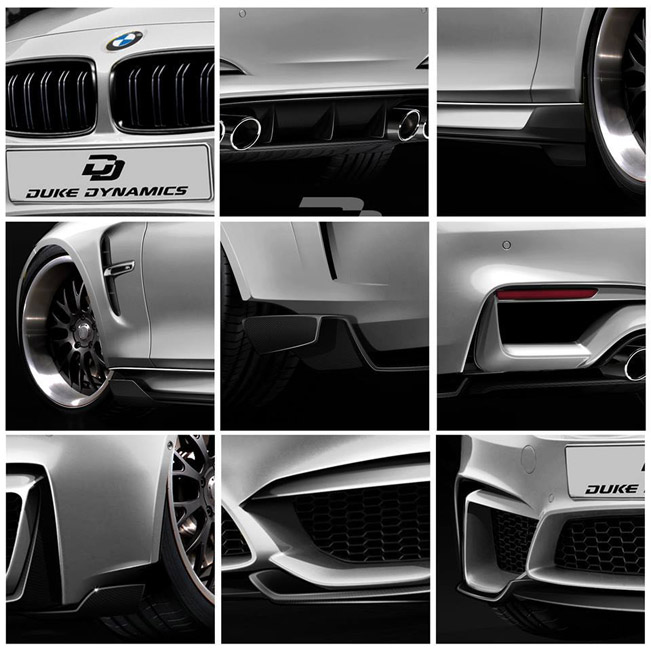 Source: Duke Dynamics