EDO Lamborghini Murcielago LP750
EDO Lamborghini Murcielago LP750 looks simply astonishing. The supersports car received the tuning package from the specialists from EDO Competition .
The overall power of the mighty V12 is increased to 750PS and 740Nm of torque. However, this reflect to the acceleration a lot - 0 to 100 km/h in 3.1 seconds, to 200 km/h in 9.7 seconds and to 300 km/h in just 24.5 seconds. The top speed is staggering 365 km/h.
The results are achieved thank to a power kit, which includes a high flow airbox, a revised intake system with a hand-made intake manifold and new air ducts,  high performance exhaust headers and catalytic converters, more aggressive camshafts, bucket tappets, mufflers, exhaust tips and high flow air filters. To make sure that all upgrades work perfectly, the tuning specialist re-programmed the ECU.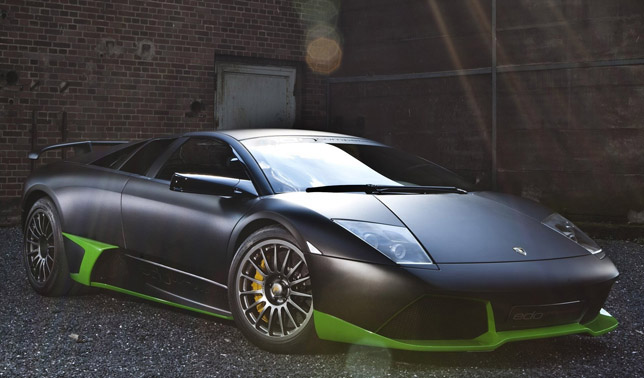 Moreover, the tuned Murcielago is fantastic. It boasts matt-black exterior with poison green accents. There is also an optimized aerodynamics package.
Enjoy the pictures!