Eternity Artemis Prototype at Beijing
It would seem that Lamborghini won't be the only company at Beijing to showcase a 600 bhp monstrosity with high ground clearance. Meet London-base Eterniti Motors and their first car ever – The Artemis. They haven't bothered about fitting in so to speak as they have their own category for it – Super-SUV: "Higher levels of luxury, performance and exclusivity" targeted at wealthy car buyers. We respect honesty.
The Artemis prototype is still in its trial period but Eterniti speculate that it would be out before the ones of Lamborghini, Bentley or Maserati.
Outside every panel is hand-built yet made of carbon-fiber. Well, there are some "crude" patches of chrome here and there but they can't really ruin the whole thing, can they? Sized 315/25, low profile tires bare the weight of the body and the 23-inch alloy rims that come in several designs.
The engineers at Eterniti have put some extra effort in making the back end of the cabin spacious, luxurious and comfortable. The seats recline, cool or heat themselves, hide a refrigerator and an iPad slot – very executive. The general feel of the whole cabin is self evident – leathers, quilted undercarpets and boot trim, lambswool rugs, veneers of natural wood, piano black and carbon-fiber patterns, state-of-the-art audio system and a choice of several sunroofs for some reason.
Then there's the real inside. At the center of the Eterniti, beats a 4.8-litre twin-turbo V8 heart that produces 600 bhp and 750Nm of torque. Tests have so far shown that the "Super-SUV" can do a 0 to 60 mph sprint in just 4.5 seconds. Performance and handling have been developed by a race-bred British engineering team led by Alastair Macqueen. He was responsible for the Jaguar XJ220 so you know they are not kidding.
Eterniti have been kind enough to share a price tag as well – China will get a special deal but for the rest of the world, it's £210,000. So this is where we start losing touch with reality. That sum of money for something that looks like a tricked out Cayenne?! Hmm...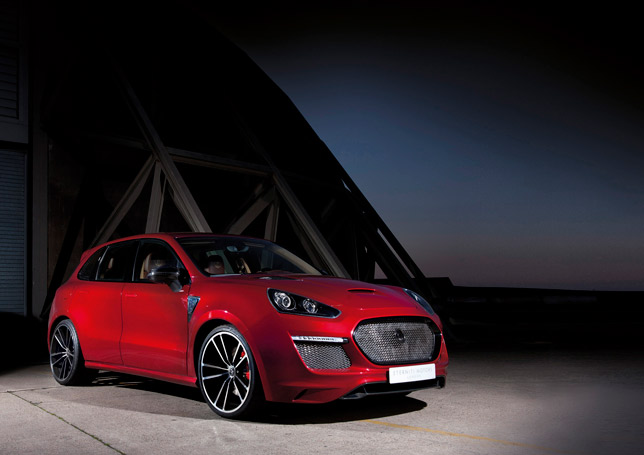 Eterniti Artemis Prototype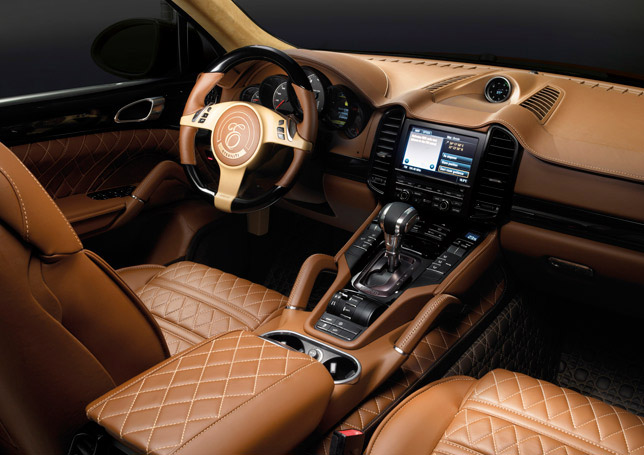 Eterniti Artemis Prototype
Source: Eterniti