EXCLUSIVE: Premiere Of Nissan GT-R Special Edition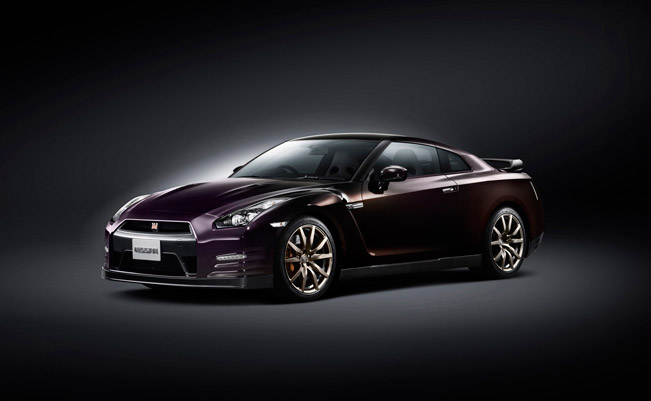 Nissan GT-R Special Edition has just been exclusively released. The special edition model is wrapped in an exclusive Midnight Opal color, and in addition its production will not exceed 100 units worldwide.
The first GT-R was introduced in 2007. Since then, this Nissan vehicle is consistently earning high praise from people all over the world. In fact, it is considered one of the most exciting supercars currently on the market.
With the reveal of this limited edition version, the model will further widen its recognition among fans. Furthermore, next to the new exterior color, the GT-R Special Edition will include exclusive equipment such as dry carbon fiber rear spoiler and forged aluminum wheels with a hyper-titanium coating.
To be more precise, the Midnight Opal exterior paint is applied with each coat by hand. The effect is an exterior finish which sparkles like a jewel and can only be seen in the most exotic of supercars. In fact, the exterior color of the car is perceived differently depending on the light conditions and viewing angle.
Next, the dry carbon fiber rear spoiler improves the aerodynamic stability at ultra-high speeds. On the other hand, the black finish additionally enhances the look of the car's rear end. The reduced unsprung weight makes better the car's handling and improves the ride quality.
Moreover, Nissan GT-R Special Edition runs on highly-rigid lightweight forged aluminum wheels. They include an eye-catching hyper-titanium colored coating, that delivers even more visual flair to the car's overall appearance.
Due to the limited production of the model, a gold model number plate will be featured within the engine compartment to highlight the GT-R Special Edition's exclusivity.
Source: Nissan